Welcome to Old South Military Antiques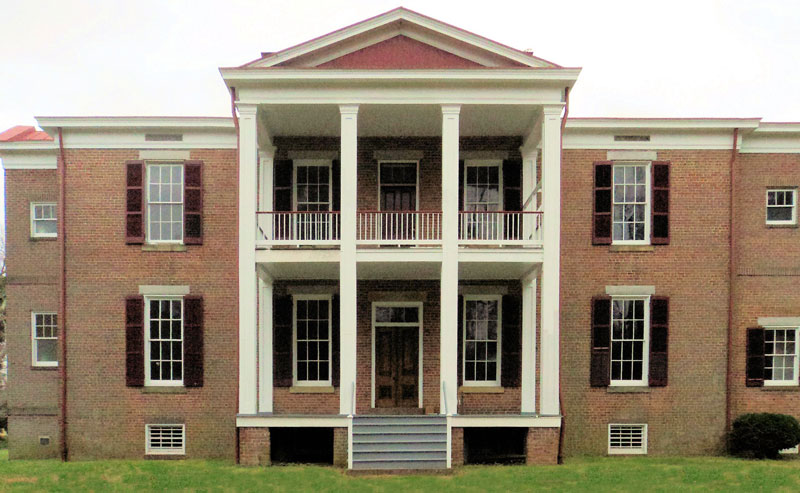 Old South Military Antiques, LLC
Hickory Hill Plantation
9222 Wickham Manor Way
Ashland, VA 23005
804-543-4597
Email Us at oldsouthantiques@gmail.com
Last Updated: 06/20/19
Good Morning,
I thank each and everyone of you who wrote offering prayers and a return to health. There are too many to thank individually in my weakened condition, but please know I am grateful for each and everyone of you. One even offered to work for me for free to help keep things going. Thank you Rusty. It has been a touching experience.

I am still far from well, but I am getting a little better each day, so I will slowly be adding items to the web page again.
Thank you all for you patience.
| | | | |
| --- | --- | --- | --- |
| Number | Description | Price | Photograph |
| os3130 | Famous Confederate Soldier Artist's Canteen | $55,000.00 | Click image to view item details |
| OS-6163 | Stunning CS, GS, Regulation Artillery Frock Coat | $55,000.00 | Click image to view item details |
| VMI | Excavated, Post War, VMI Hat Insignia | Sold | Click image to view item details |
| OS-6194 | Etched Louis Froelich Field & Staff Officer's Sword | $22,250.00 | Click image to view item details |
| OS-6252 | Image with CS Breckinridge Belt Plate | $5,500.00 | Click image to view item details |
| OS-6531 | Charleston S.C. Captured CS Cartridge Box | $4,200.00 | Click image to view item details |
| OS-6564 | Fine 1863 CS Richmond Rifle-Musket | $17,400.00 | Click image to view item details |
| OS-6573 | Thomas, Griswold & Company Cavalry Officer's Sw | $11,500.00 | Click image to view item details |
| OS-6161 | KIA Identfied Regulation Confederate Frock Coat | $55,000.00 | Click image to view item details |
| OS-6572 | Rare Boyle & Gamble "V Guard" Foot Officer's Sword | Sold | Click image to view item details |
| OS-6580 | Texas Belt Plate | Sold | Click image to view item details |
| OS-6600 | Identified Atlanta Arsenal Belt Plate | Sold | Click image to view item details |
| OS-6539 | Rare North Carolina CSA Two Piece | $19,600.00 | Click image to view item details |
| OS-6582 | Published 1/2 Plate Ambrotype | $5,500.00 | Click image to view item details |
| OS-6586 | Rare Boyle/Burger Clip Point D-Guard | $7,500.00 | Click image to view item details |
| OS-2047 | Brigadier General Thomas Lanier Clingman's Sword and Revolver | $45,000.00 | Click image to view item details |
| OS-6602 | Louis Haiman Cavalry Sword/Columbus Georgia | $4,800.00 | Click image to view item details |
| OS-6324 | CS Cartridge Box with Rare Painted Canvas Sling | $4,400.00 | Click image to view item details |
| OS-6344 | Burger/Boyle D Guard | $4,900.00 | Click image to view item details |
| OS-6400 | CS Carbine, Rifle or Musket Sling | $950.00 | Click image to view item details |
| OS-6189 | Louis Froelich Confederate States Armory | $9,000.00 | Click image to view item details |
| OS-6427 | Massive, Published Pistol Grip D-Guard | $11,900.00 | Click image to view item details |
| OS-6083 | Lieutenant Colonel George A. Martin's Regulation Frock Coat | $54,000.00 | Click image to view item details |
| OS-6389 | Columbus Naval Iron Works Cutlass | $2,750.00 | Click image to view item details |
| OS-6469 | Texas Presentation Sword | $15,500.00 | Click image to view item details |
| OS-6522 | 58th Alabama Canteen | $2,900.00 | Click image to view item details |
| OS-1013 | Id'd 50th Virginia Infantry Cap | $16,000.00 | Click image to view item details |
| OS-6525 | Thomas, Griswold & Co. Arty Sword | $11,900.00 | Click image to view item details |
| OS-6444 | Mississippi Cartridge Box Plate | $19,000.00 | Click image to view item details |
| OS-6365 | Ultra Rare CS Impressed Cartridge Box | $22,000.00 | Click image to view item details |
| OS-6463 | Twice Published Sword Owned by Wm Albaugh | $15,500.00 | Click image to view item details |
| OS-6425 | CS Cavalryman's Sword Belt | $11,500.00 | Click image to view item details |
| OS-6222 | Patriotic Confederate Canteen | $1,980.00 | Click image to view item details |
| OS-6526 | Richmond Armory Two Band Carbine | $7,400.00 | Click image to view item details |