Welcome to Old South Military Antiques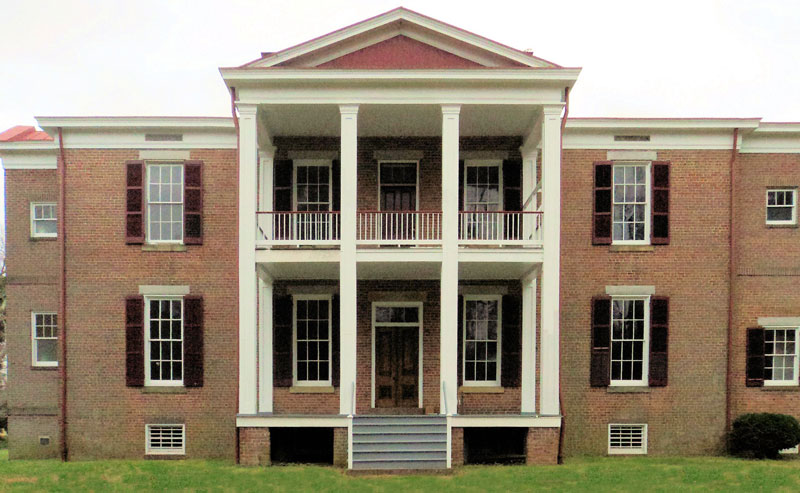 Old South Military Antiques, LLC
Hickory Hill Plantation
9222 Wickham Manor Way
Ashland, VA 23005
804-543-4597
Email Us at oldsouthantiques@gmail.com
Last Updated: 1/27/22
I don't claim to be cheap, I claim to have the best value.
Shannon
Warning: I have had insurance through Steve Boyette & Assoc. since at least 2009 (don't have prior records) I had a loss in August 2021, filed a claim in Sept. All I have gotten from the insurance company since is obfuscation and disinformation. I called Steve Boyette, and all he would do is tell me that they would not talk to him.
The result is that I have no insurance, though I have paid dearly for it for well over a decade, so beware.
If anyone can recommend a good collectible insurance company, please let me know.
| Number | Description | Price | Photograph |
| --- | --- | --- | --- |
| OS-6996b | Leech & Rigdon Spur | $650.00 | Click image to view item details |
| OS-7203 | South Carolina Field & Staff Sword | $6,500.00 | Click image to view item details |
| OS-7480 | Kraft, Goldsmith and Kraft Cavalry Officer's Sword | $28,500.00 | Click image to view item details |
| OS-7407 | Fayetteville Arsenal Conversion | $3,800.00 | Click image to view item details |
| OS-7439 | Rare Alabama James Conning Sword | $14,900.00 | Click image to view item details |
| OS-7404 | Confederate Percussion Cap Box | On Hold | Click image to view item details |
| OS-6723 | Captured, Presentation 3rd National Flag | $63,000.00 | Click image to view item details |
| OS-6683 | Palmetto Pistol | $3,995.00 | Click image to view item details |
| OS-6943 | Hard Fighting Confederate Colonel's Sword | $89,000.00 | Click image to view item details |
| OS-7445 | Non Excavated Atlanta Arsenal CSA Plate | Sold | Click image to view item details |
| OS-7405 | Virginia Regimental Infantry Drum | Sold | Click image to view item details |
| OS-7440 | Virginia Style CS "Egg" | Sold | Click image to view item details |
| OS-7447 | Louis Haiman & Bro. Artillery Sword | Sold | Click image to view item details |
| OS-7438 | Thomas, Griswold & Co. Artillery Officer's Sword | $12,900.00 | Click image to view item details |
| OS-7431 | Columbus Naval Iron Works Cutlass | $1,675.00 | Click image to view item details |
| OS-7441 | North Carolina Sword Belt Buckle | $26,000.00 | Click image to view item details |
| OS-7429 | South Carolina Confederate Enfield | Sold | Click image to view item details |
| OS-7437 | Thomas, Griswold & Company Cavalry Officer's Sword | $14,900.00 | Click image to view item details |
| OS-7446 | North Carolina Battle Flag Captured at the Battle of New Bern | Sold | Click image to view item details |
| OS-7443 | Rarity 10 College Hill Arsenal Buckle | Sold | Click image to view item details |
| OS-7428 | Leech & Rigdon "Floating CS" | Sold | Click image to view item details |
| OS-7293 | Liberated Mountain Howitzer | $57,000.00 | Click image to view item details |
| OS-7430 | Boyle & Gamble Field and Staff Officer's Sword Guard | On Hold | Click image to view item details |
| OS-7297 | Hayden & Whilden Artillery Sword | $32,000.00 | Click image to view item details |
| OS-6814 | Tredegar Foundry Cannon | $85,000.00 | Click image to view item details |
| OS-7416 | Rarity 10 AVC Cartridge Box Plate | $11,000.00 | Click image to view item details |
| OS-6700 | 1st National Flag Associated with the CSS Alabama | $45,000.00 | Click image to view item details |
| OS-6935 | Presentation Fort Hilt! | $65,000.00 | Click image to view item details |
| OS-7394 | Confederate States Navy Sword | Sold | Click image to view item details |
| OS-7381 | Presentation Leech & Rigdon/Selma Cutlass | $5,850.00 | Click image to view item details |
| OS-7065 | Edmund Ruffin's Sword; The Ultimate Symbol of Secession | $55,000.00 | Click image to view item details |
| OS-6906 | 1st Georgia Infantry, Oglethorpe Light Infantry Presentation Sword | $28,800.00 | Click image to view item details |
| OS-7386 | Impeccably Provenanced Surgeon's Cap, Captured at Corinth | $24,000.00 | Click image to view item details |
| OS-6073 | Confederate Cutlass | $3,500.00 | Click image to view item details |
| OS-6656 | 1862 Richmond Armory Rifle-Musket | $9,500.00 | Click image to view item details |
| OS-7019 | W. J. McElroy Artillery Sword | Sold | Click image to view item details |
| OS-7354 | Richmond, Virgina Shotgun by T.W. Tignor | $1,850.00 | Click image to view item details |
| OS-7011 | Columbus, Georgia Naval Iron Works Cutlass | $2,800.00 | Click image to view item details |
| OS-7067 | Stonewall Brigade Drum | $16,000.00 | Click image to view item details |
| OS-7190 | Fine Froelich Field & Staff Officer's Sword | On Hold | Click image to view item details |
| OS-6041 | CS Canteen with Original Sling | $3,200.00 | Click image to view item details |
| OS-7351 | Morse Carbine Cartridge | $950.00 | Click image to view item details |
| OS-6913 | Ultra Rare Tilton, Georgia Foot Officer's Sword | $12,500.00 | Click image to view item details |
| OS-7050 | Columbus, Georgia Cutlass | $5,600.00 | Click image to view item details |
| OS-7249 | Dickson, Nelson & Company Rifle | $12,500.00 | Click image to view item details |
| OS-7028 | Maker Marked E.J. Johnston & Co. | $8,800.00 | Click image to view item details |
| OS-6917 | Florida Presentation E.J. Johnston Officer's Sword | $60,000.00 | Click image to view item details |
| OS-7268 | Boyle, Gamble & McFee Artillery Sword | $3,500.00 | Click image to view item details |
| OS-7259 | Richmond Armory Rifle Musket | $12,000.00 | Click image to view item details |
| OS-6989 | Louisiana Belt Plate | $3,940.00 | Click image to view item details |
| OS-7227 | Perfect Western Theatre CS | $4,500.00 | Click image to view item details |
| OS-6958 | Halfmann & Taylor Confederate General Staff Sword | $22,000.00 | Click image to view item details |
| OS-7185 | Perfect South Carolina Breastplate | $4,000.00 | Click image to view item details |
| OS-7174 | Confederate Major's Frock Coat | $49,000.00 | Click image to view item details |
| OS-6713 | 2nd National Flag of the CSS Nansemond | $44,000.00 | Click image to view item details |
| OS-6692A | 5th North Carolina Identified Canteen | $4,500.00 | Click image to view item details |
| OS-6997 | Arkansas Belt Plate | $65,000.00 | Click image to view item details |
| OS-6993 | Super Rare CS Belt Plate | $15,000.00 | Click image to view item details |
| OS-6975 | Rarity 10 Georgia Belt Plate | $19,000.00 | Click image to view item details |
| OS-6688 | Rare J.P. Murray/Columbus Armory Rifle DIAGRAM ADDED | $28,000.00 | Click image to view item details |
| OS-6469 | Texas Presentation Sword | $15,500.00 | Click image to view item details |
| OS-6365 | Ultra Rare CS Impressed Cartridge Box | $22,000.00 | Click image to view item details |