P.O.W. Research Project Extroidinaire.
Item #: OS-6825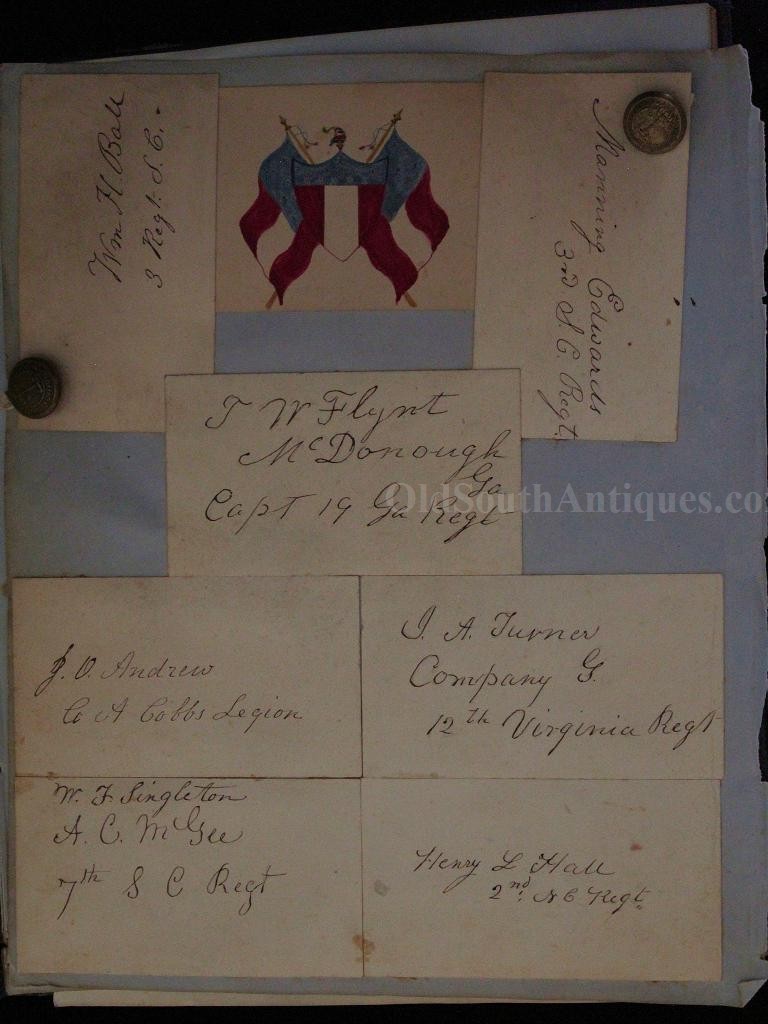 Seven Confederates, and two of thier SC Buttons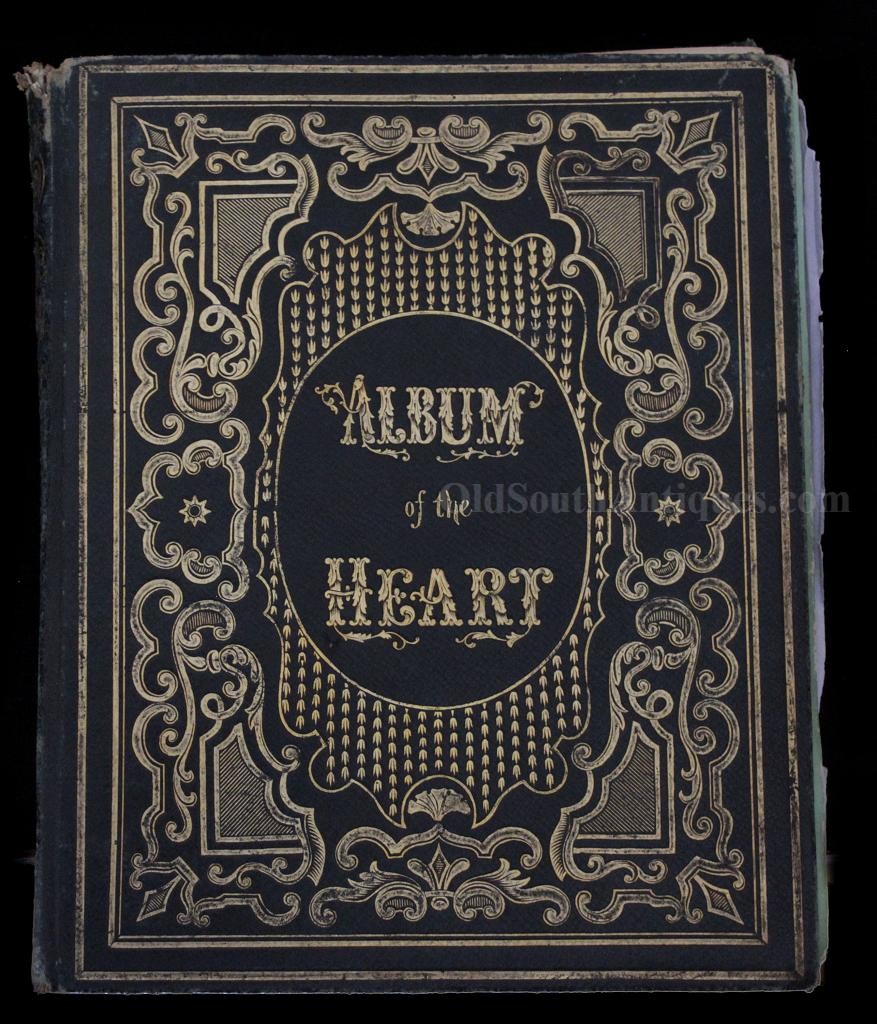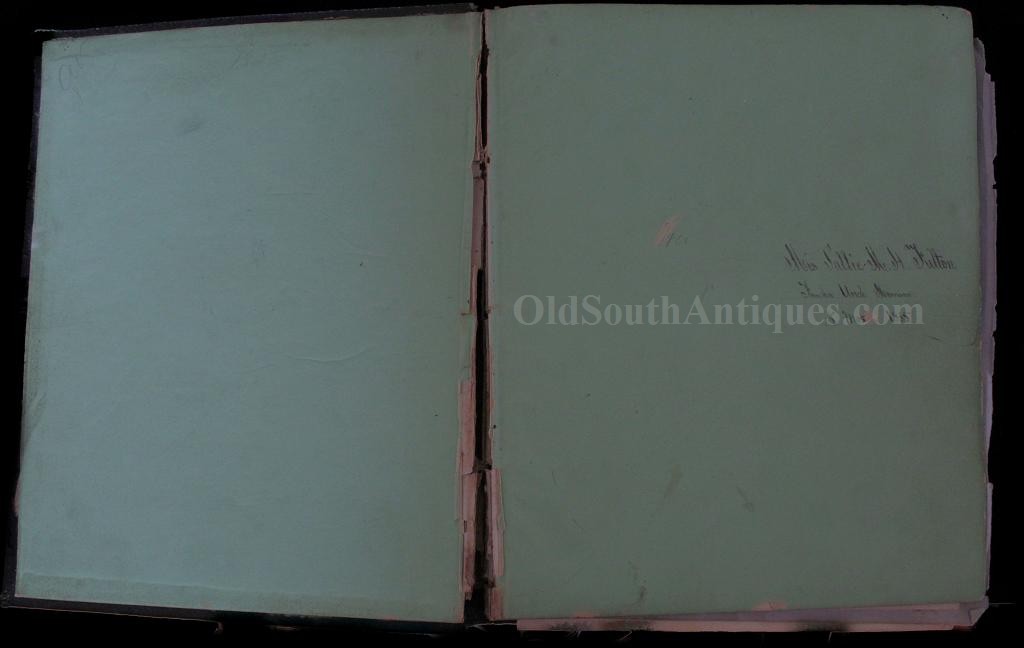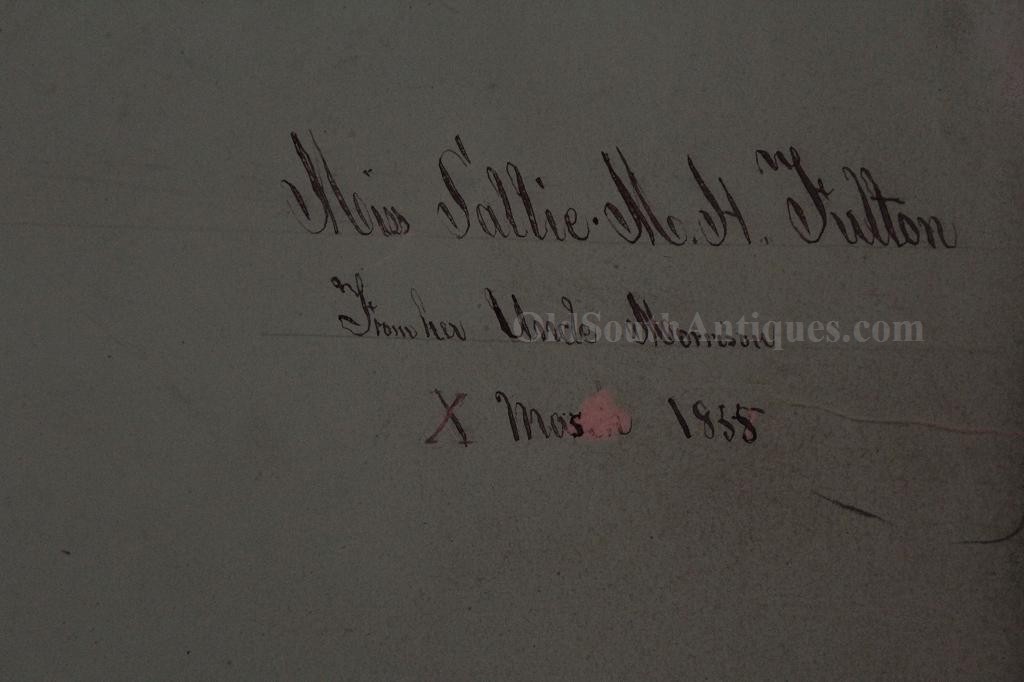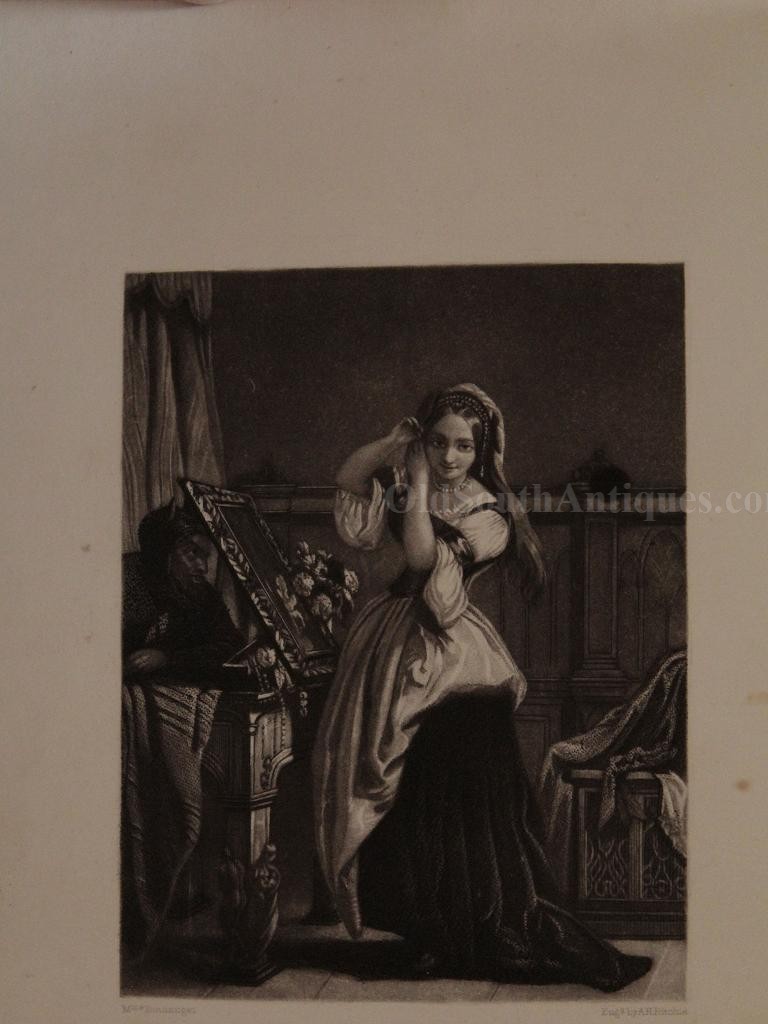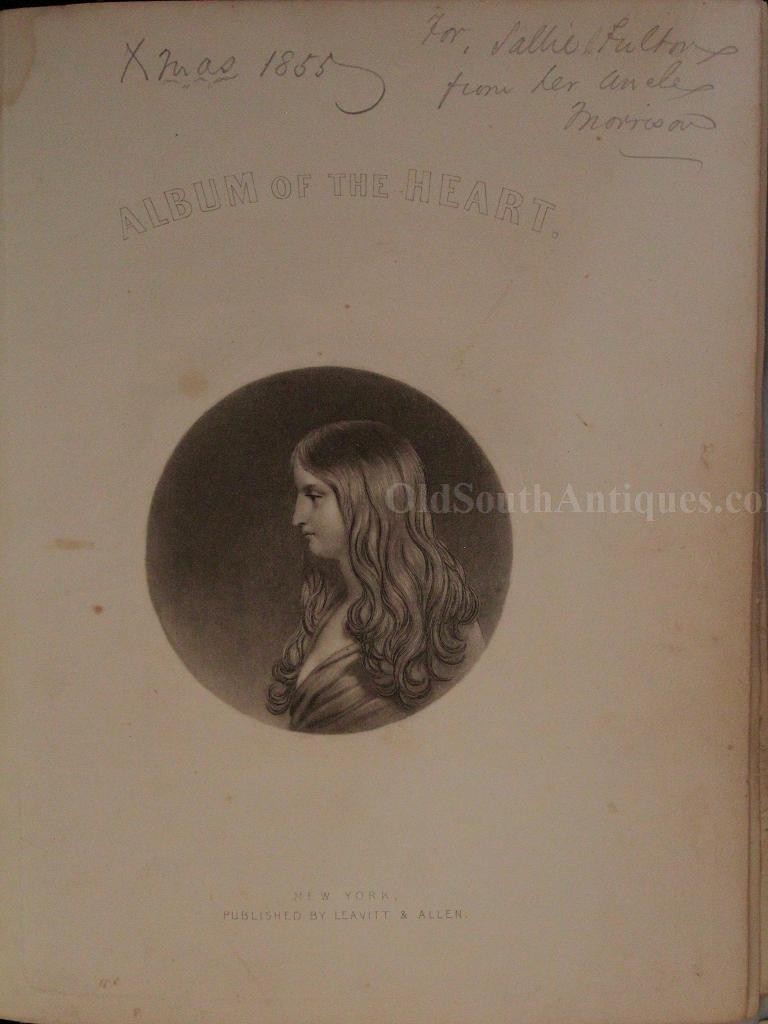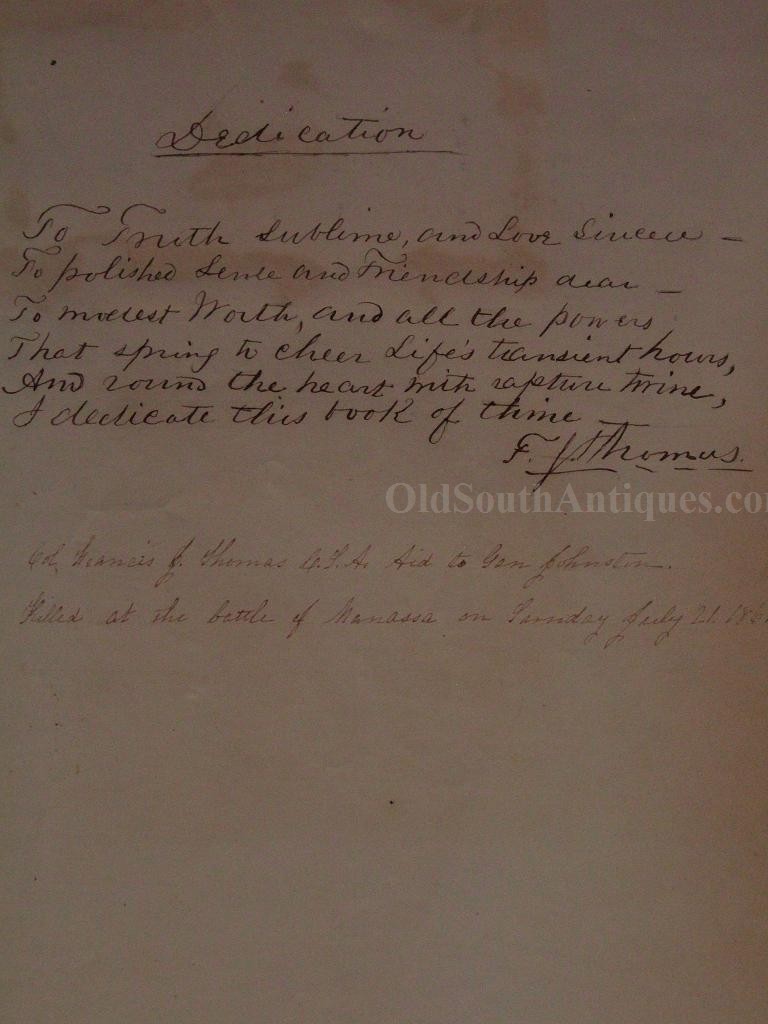 Written by Colonel Francis Thomas, Aid to Johnston, killed at 1st Manassas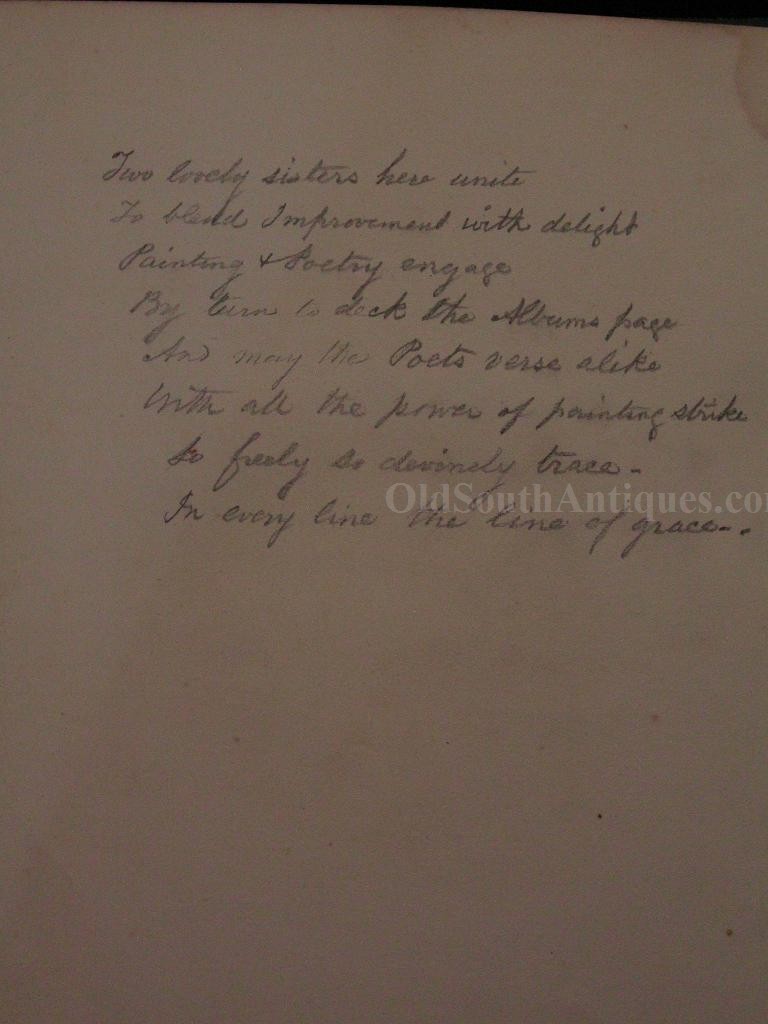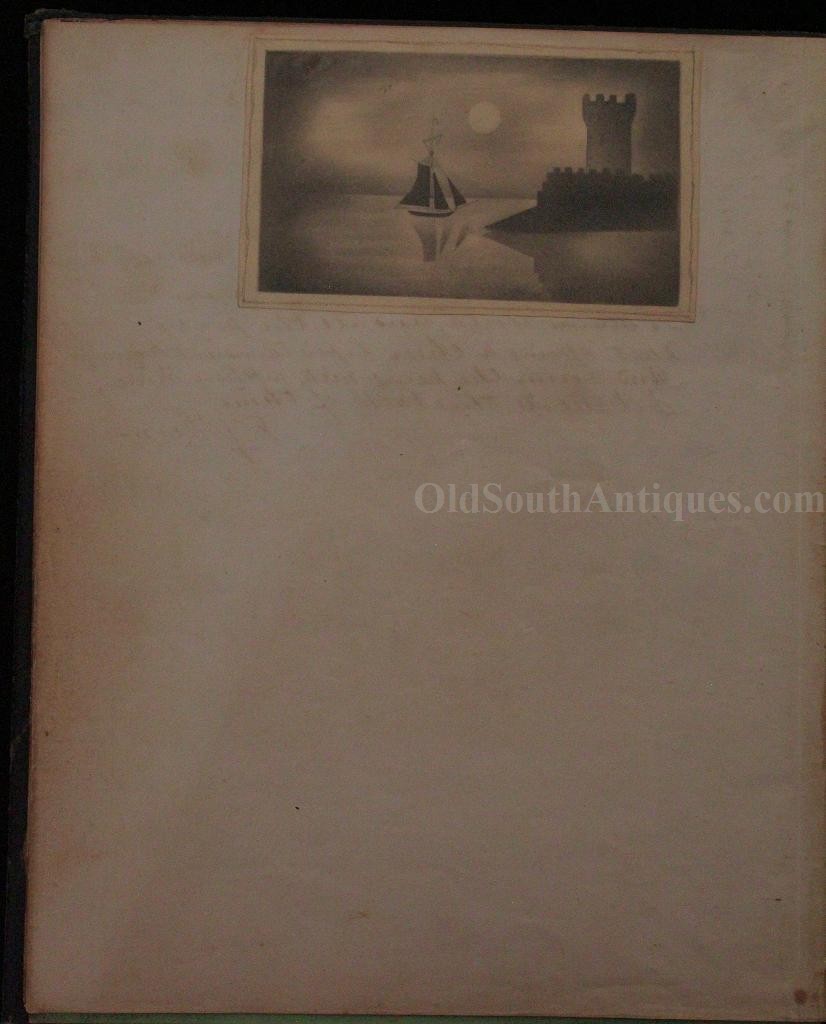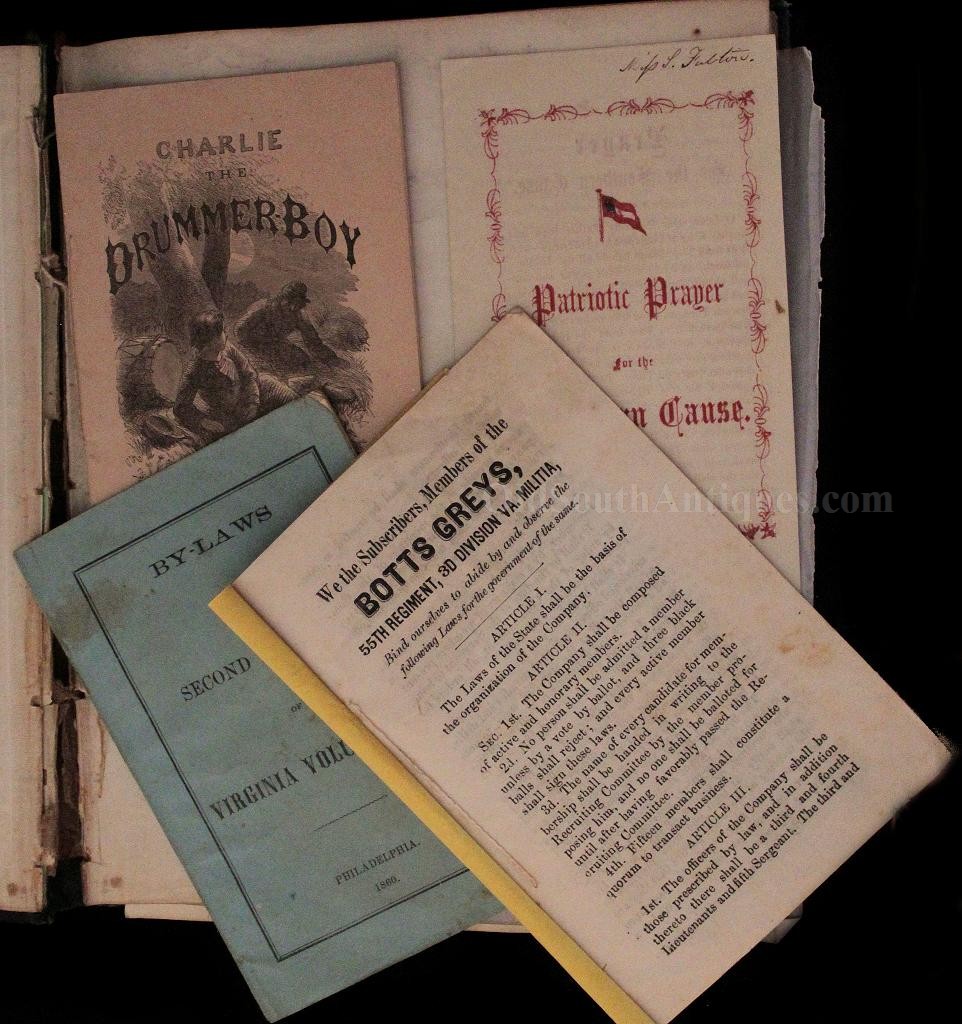 Two unit regulations and patriotic pamphlets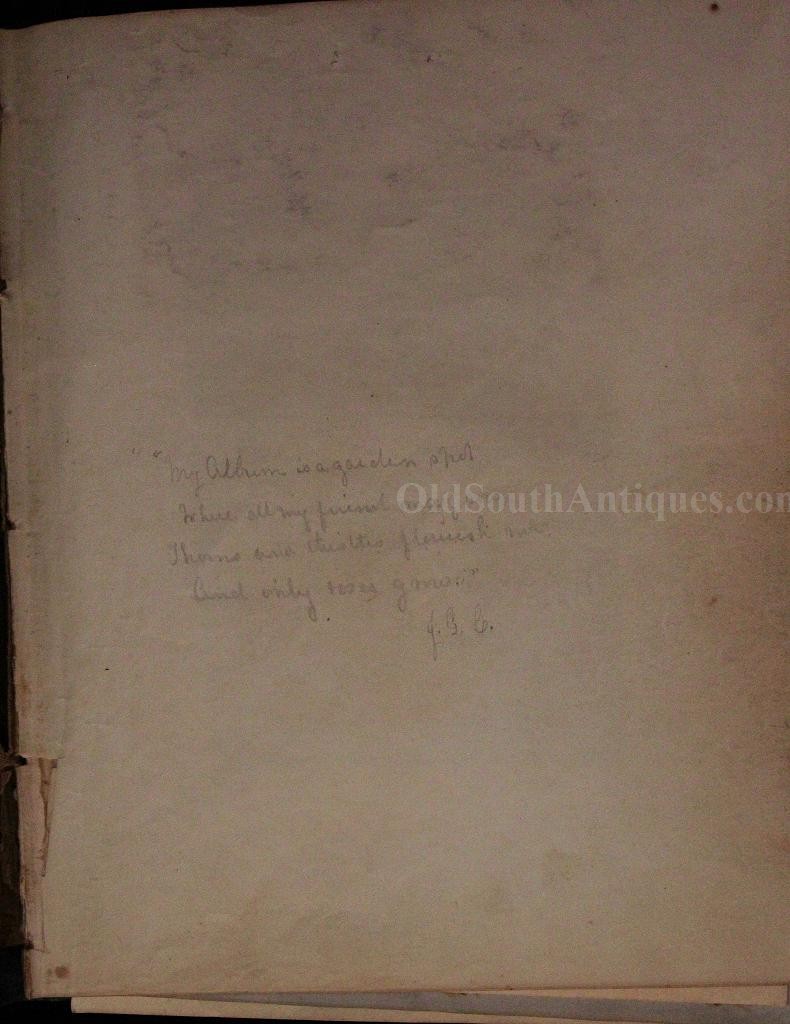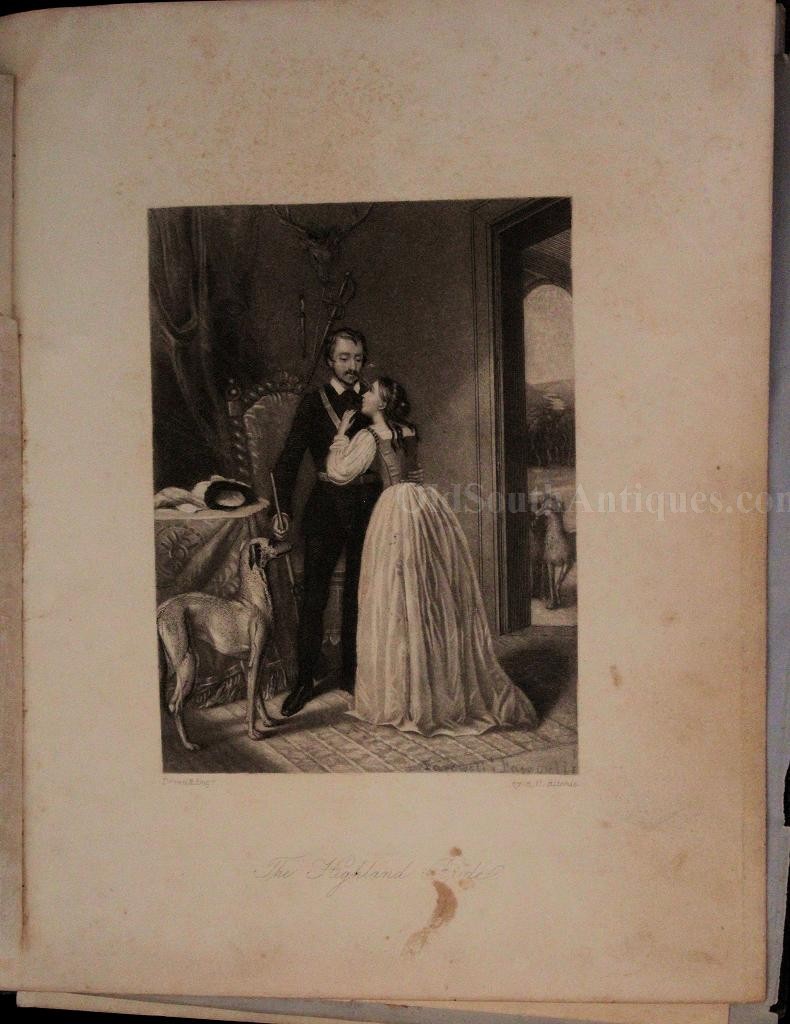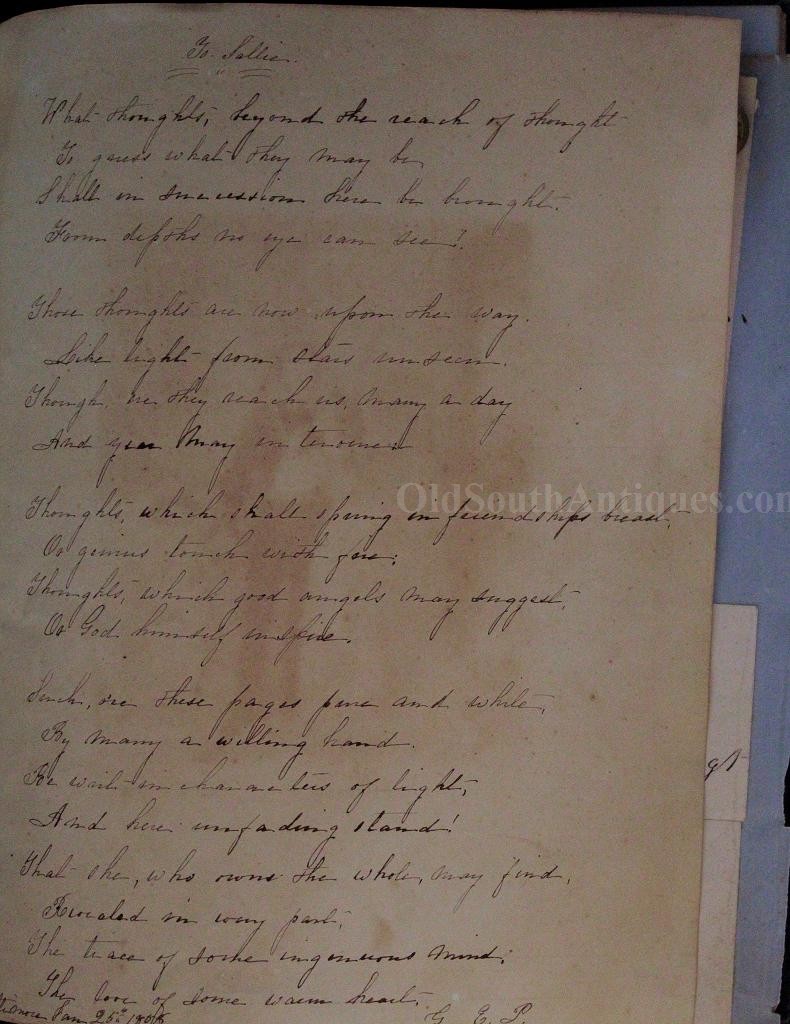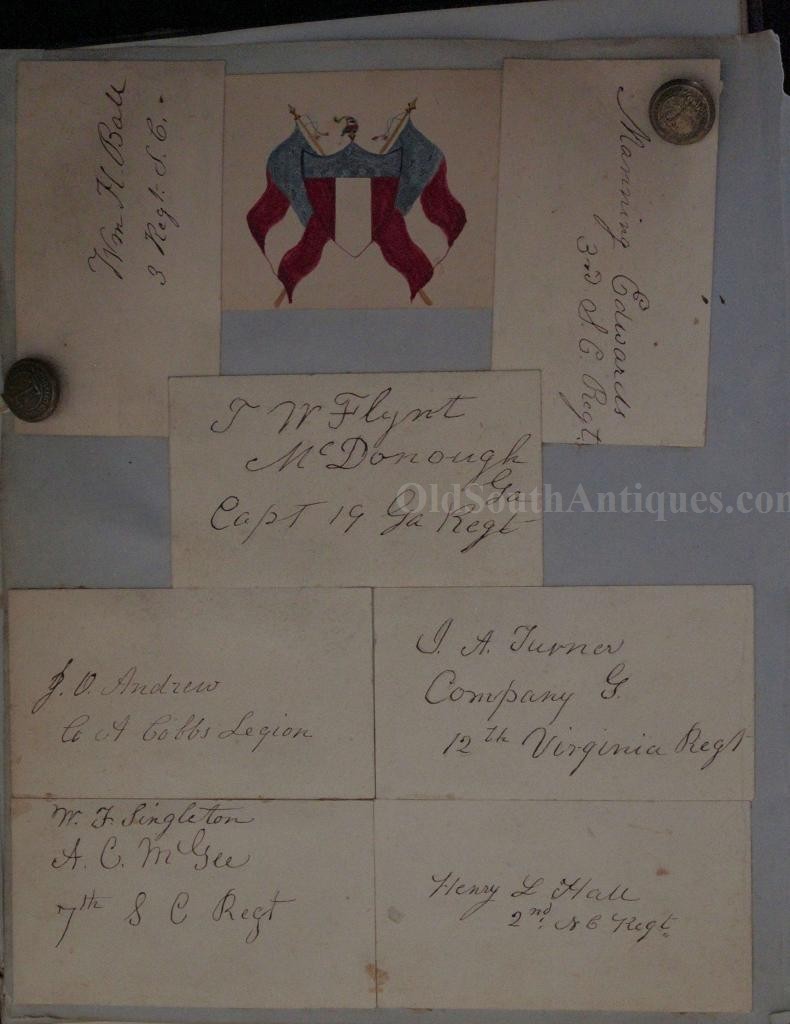 This is a repeat of the first image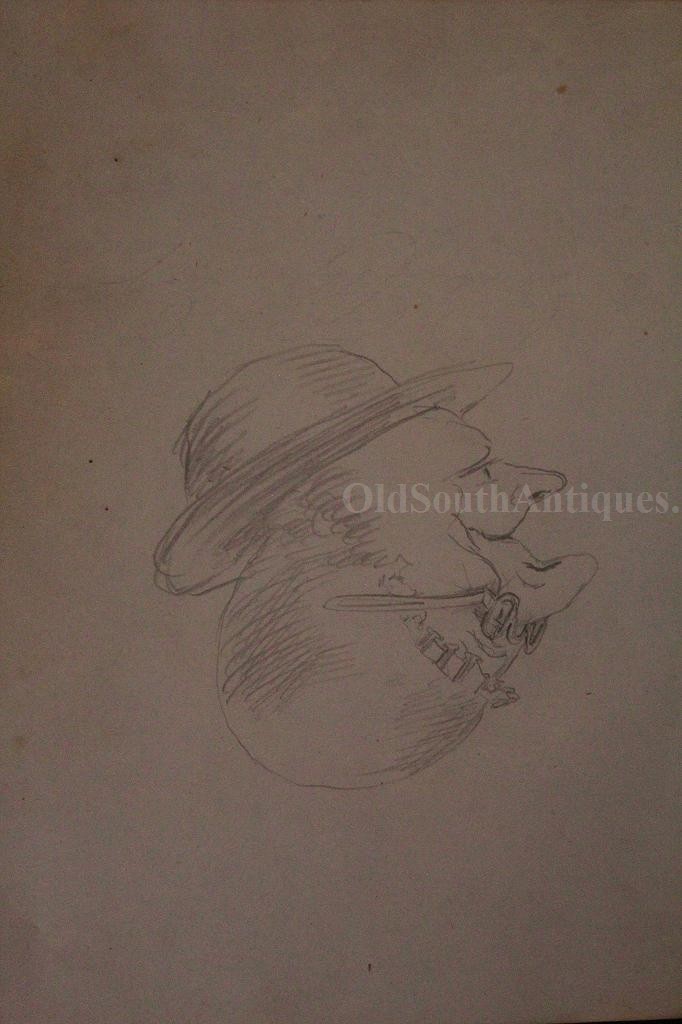 Two faced, turn upside down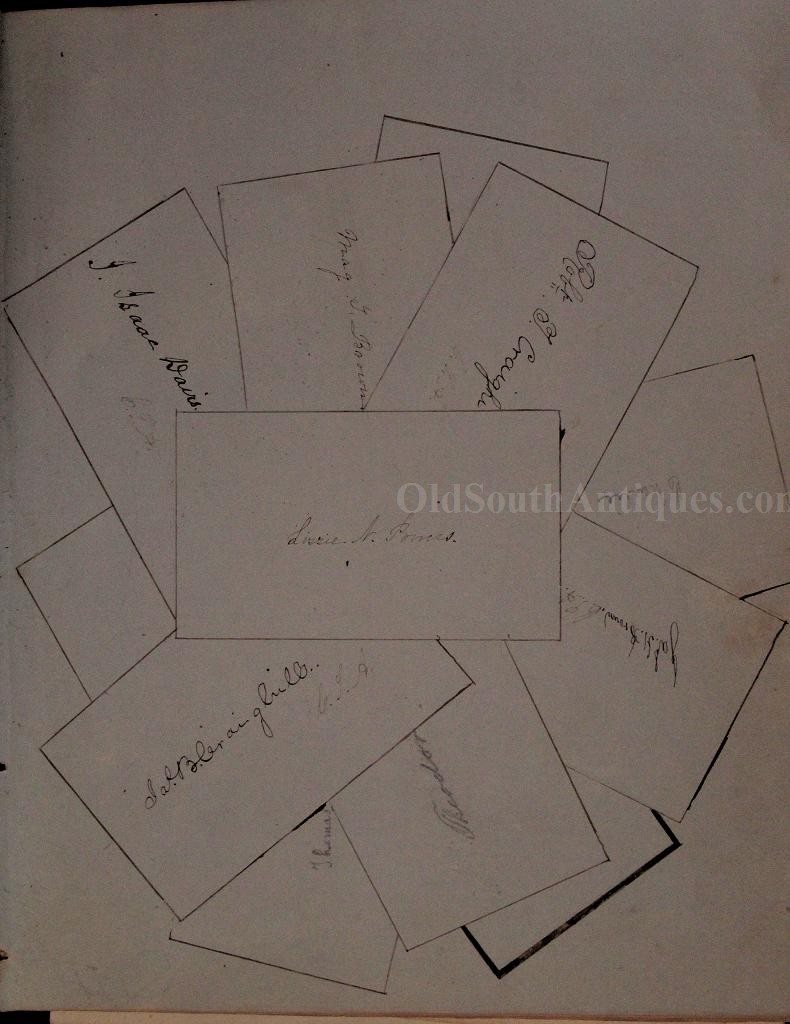 At least three of these are Confederates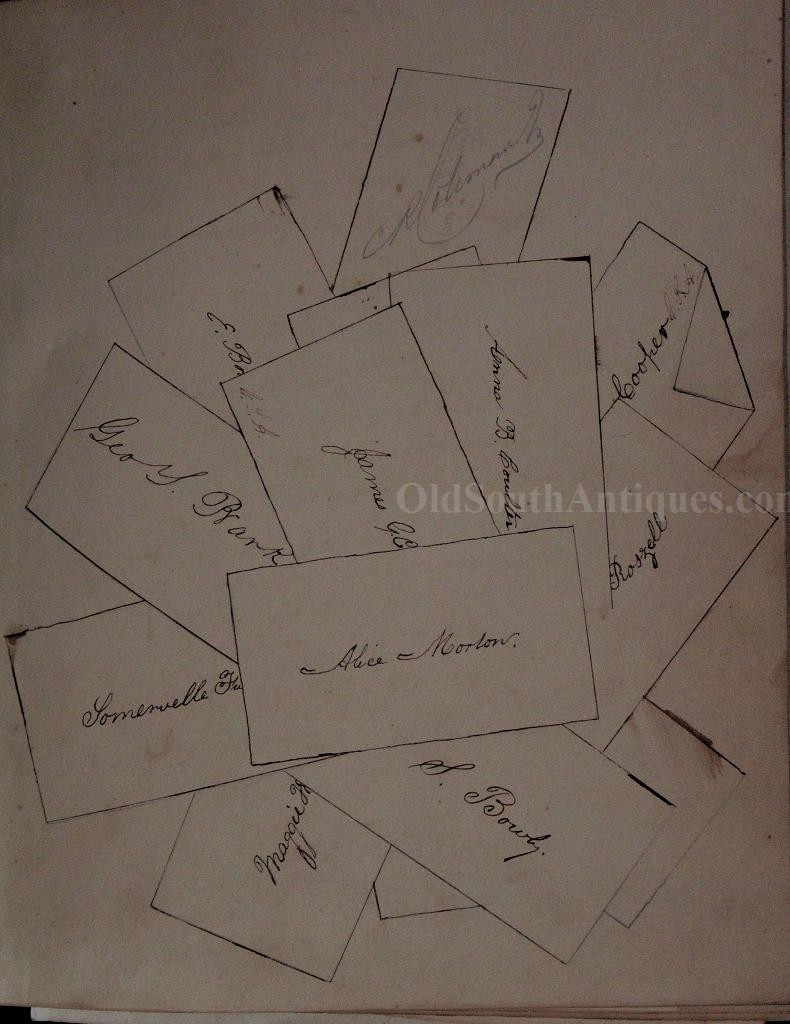 At least two of these are Confederates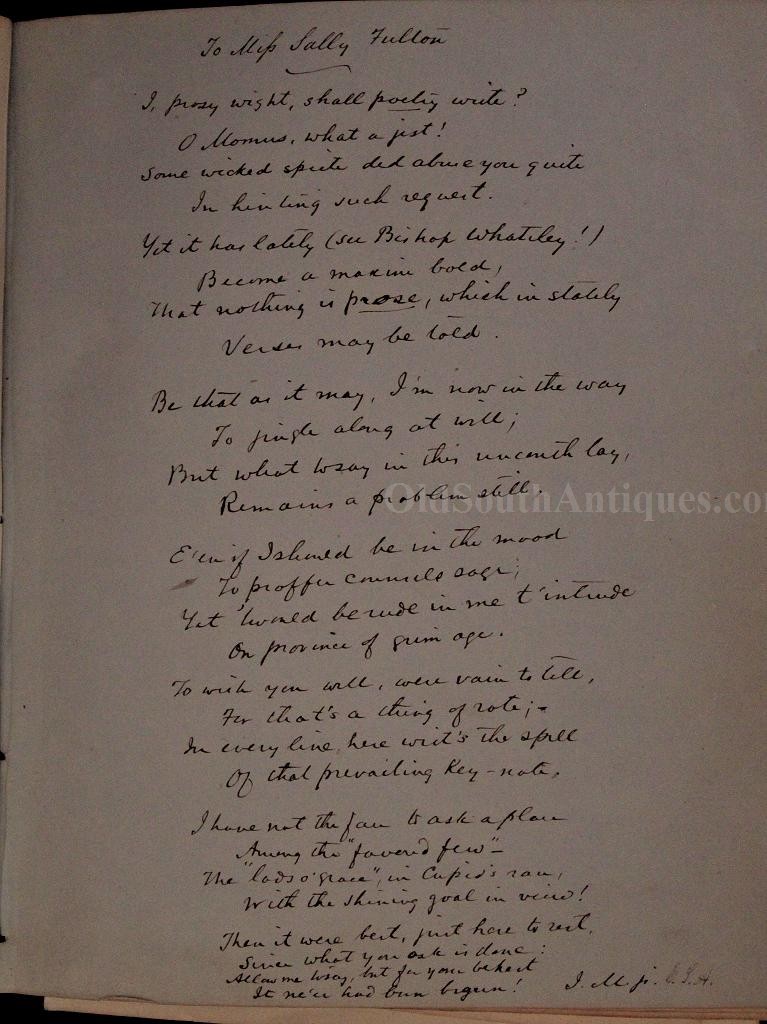 Written by a Confederate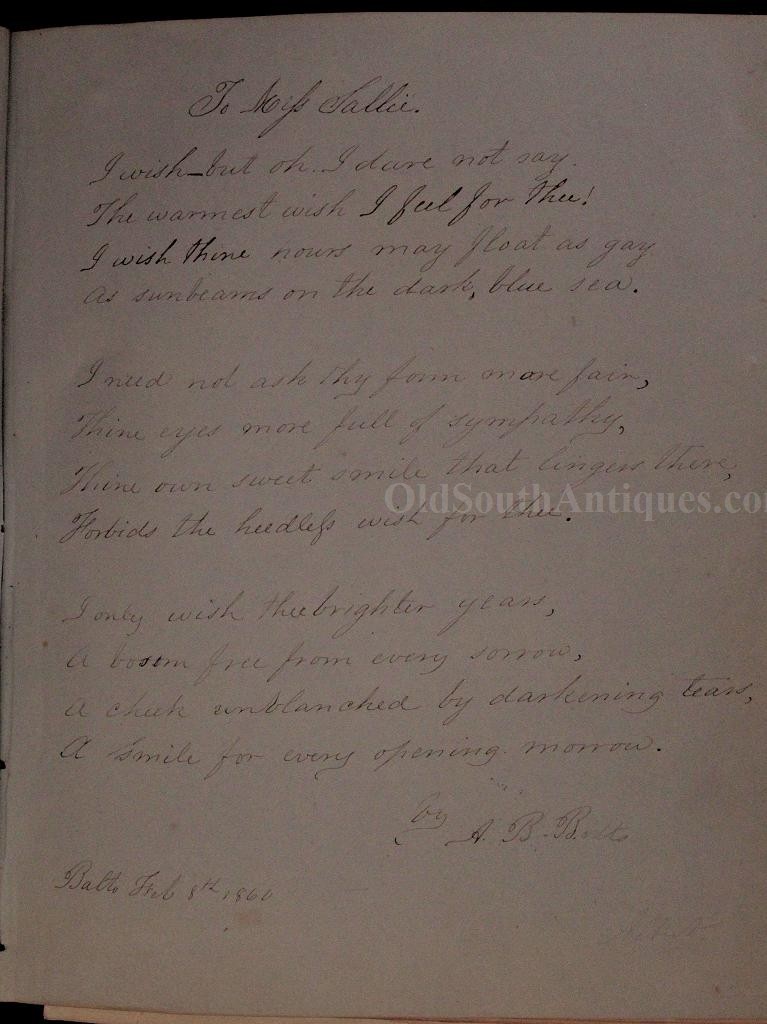 Written by A.B. Botts, CSA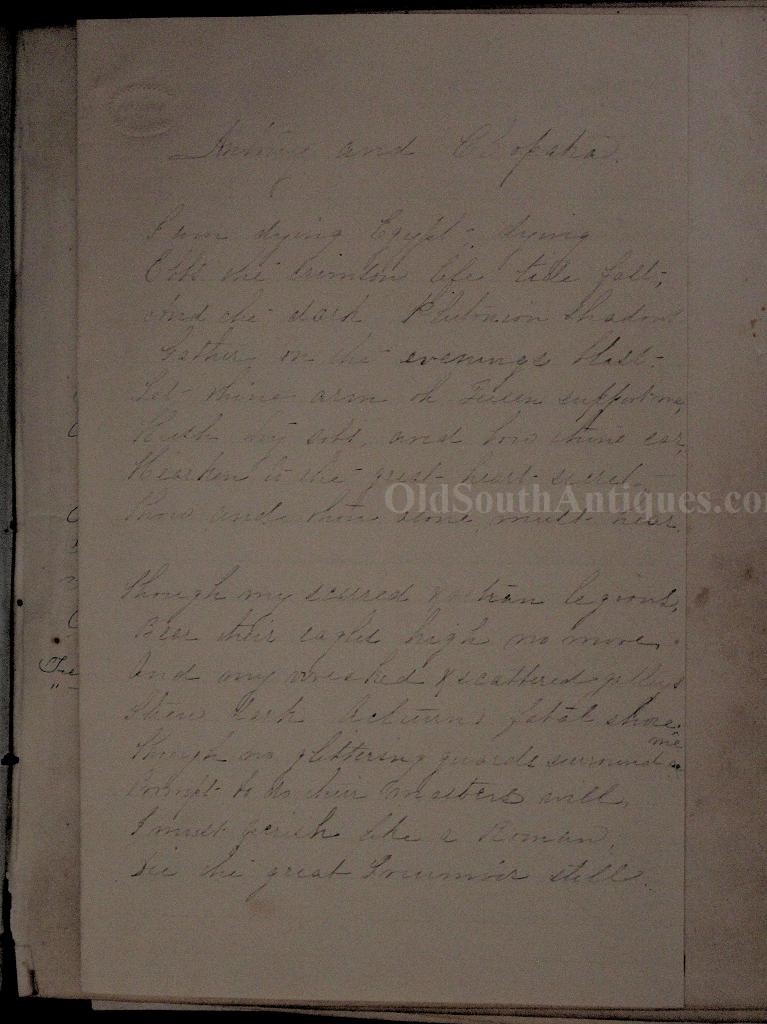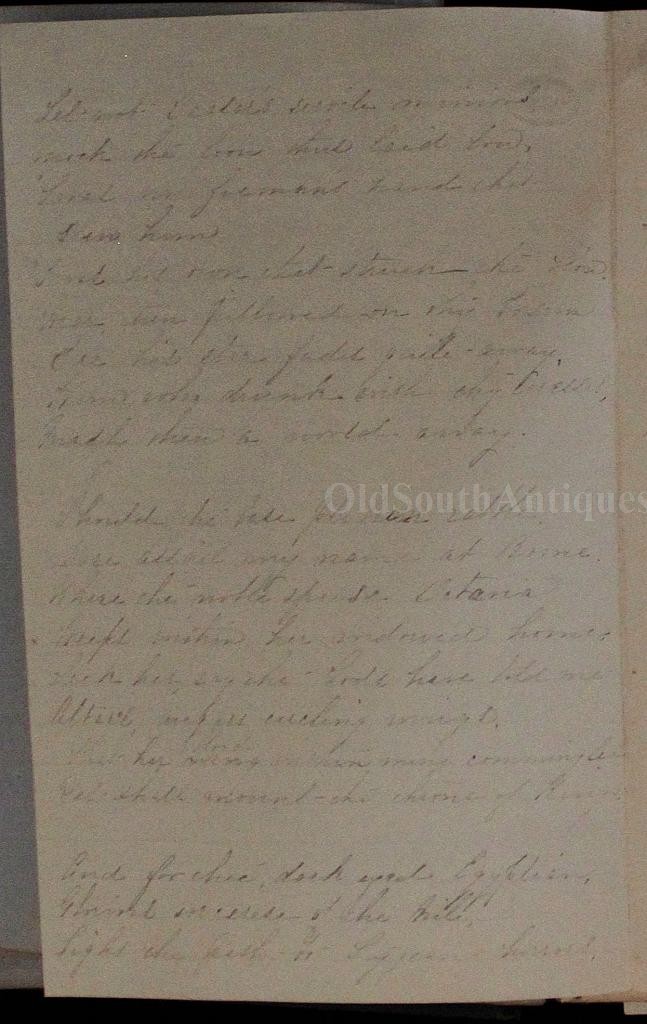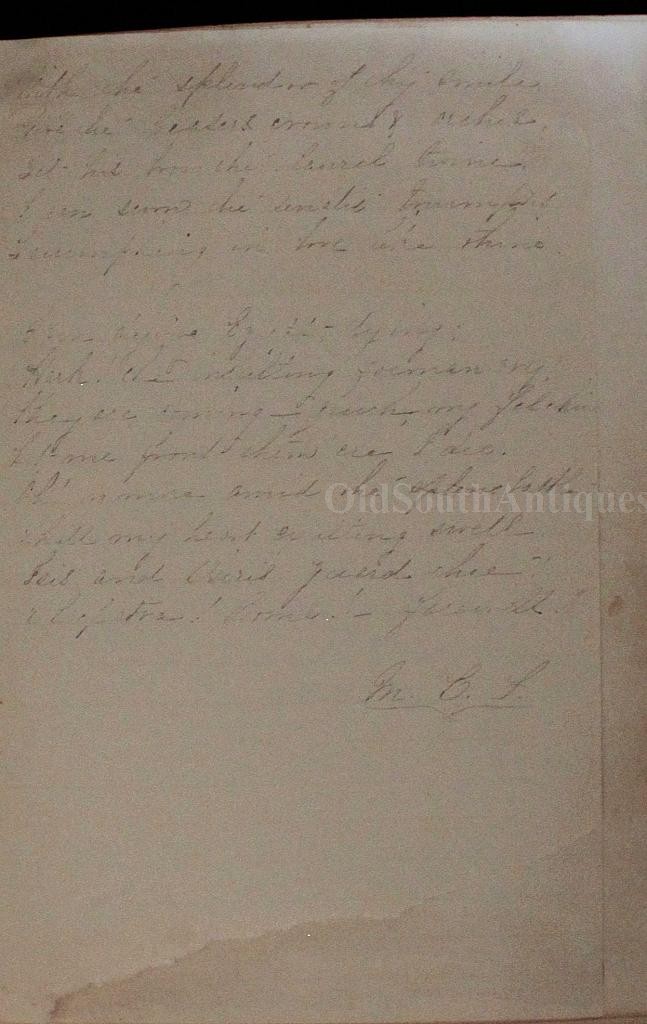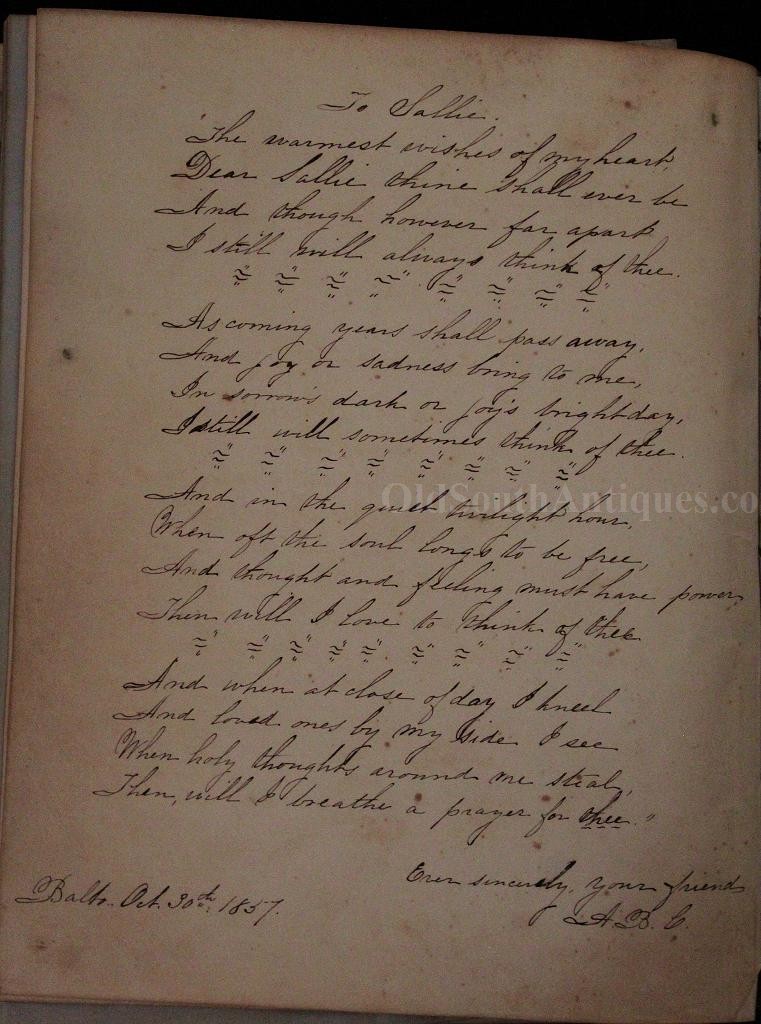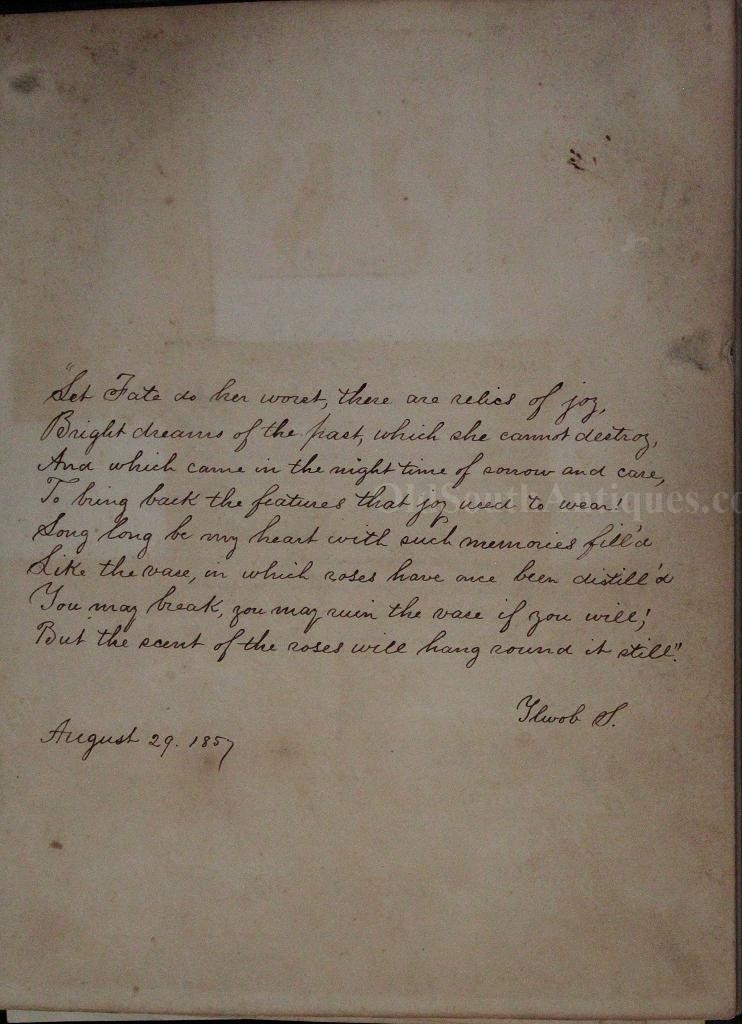 ">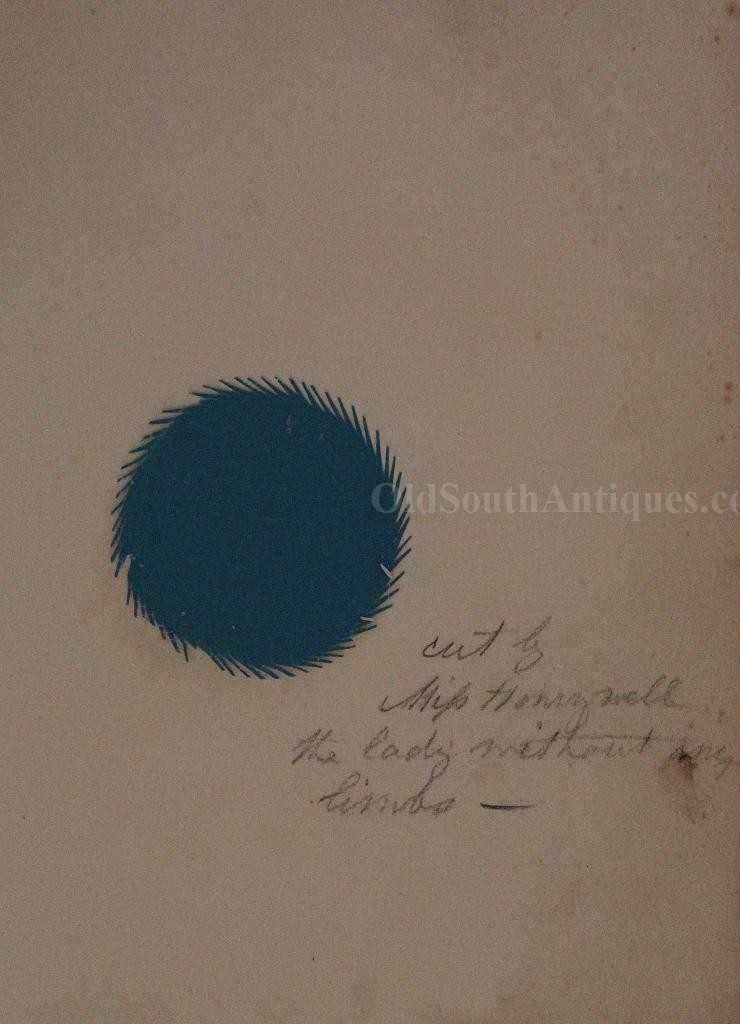 "Cut by Miss Honeywell, the lady without any limbs"


">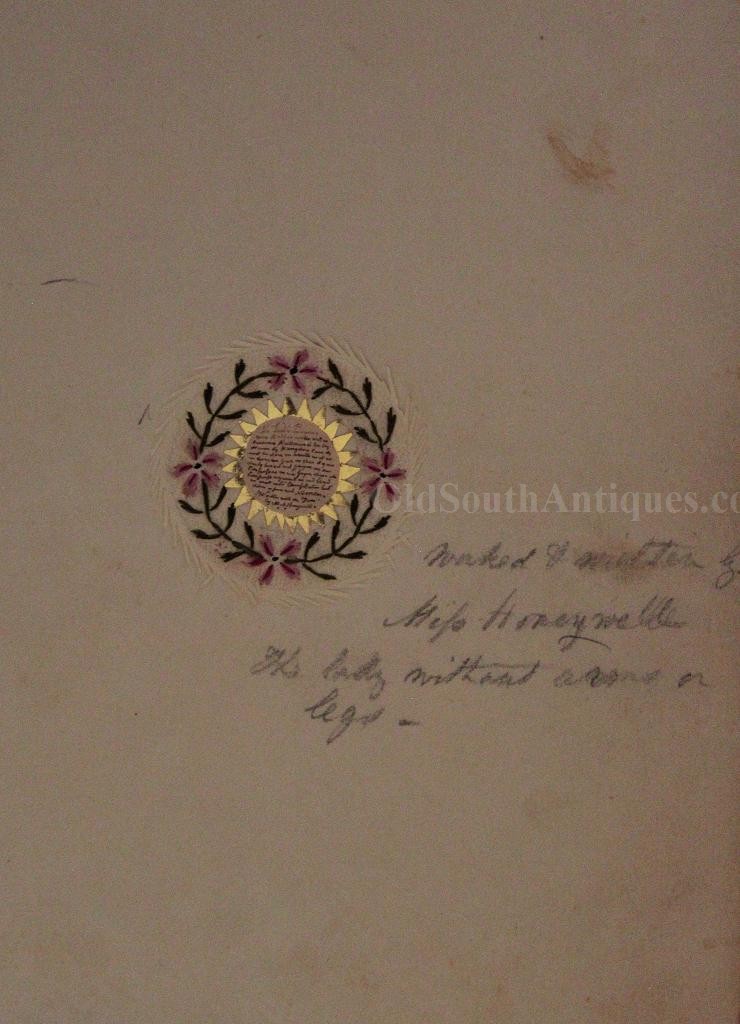 Worked and written by Miss Honeywell, the lady without arms or legs" The tiny writing in the center is the Lord's Prayer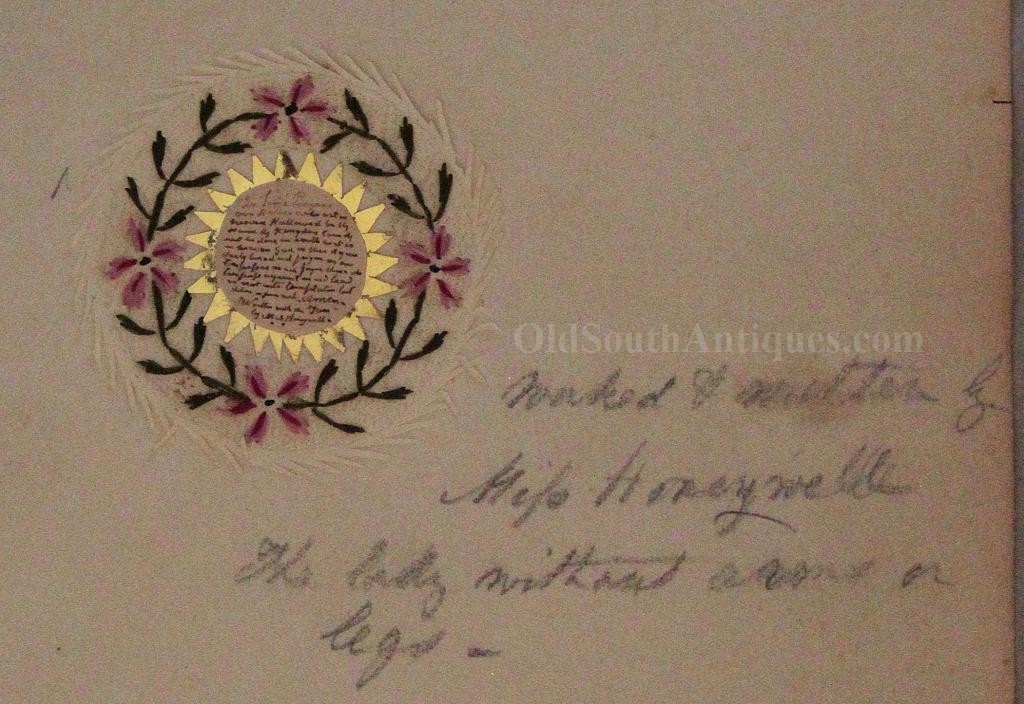 The tiny writing in the center is the Lord's Prayer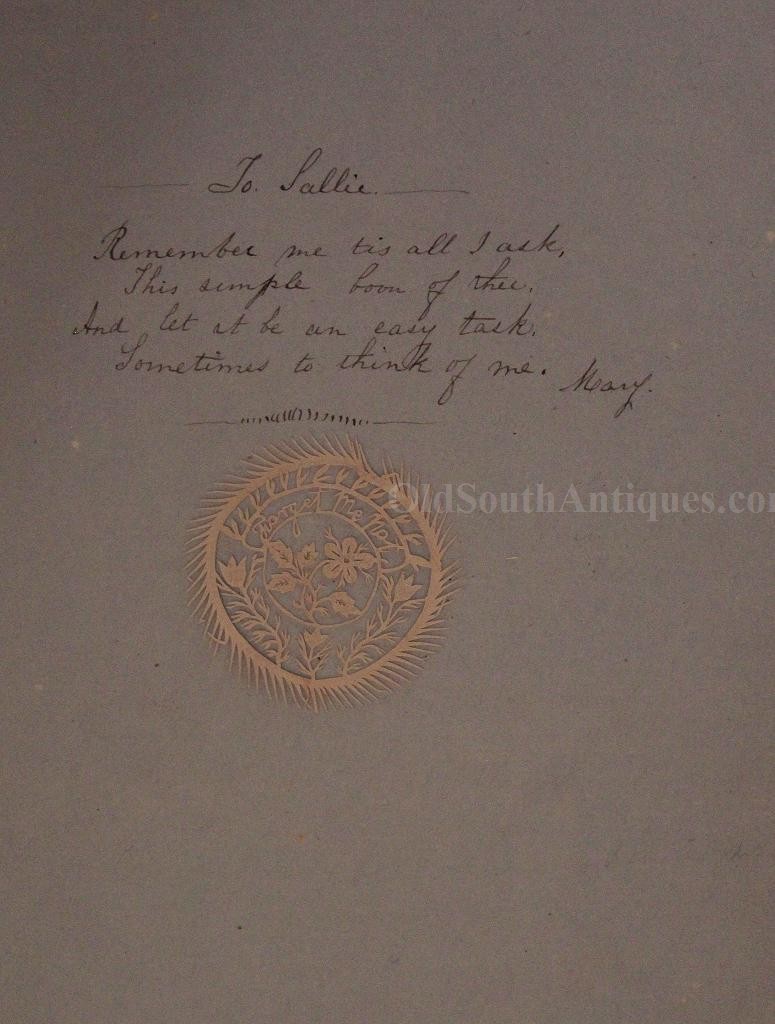 An unbelieveably delicate and intricate cutout


">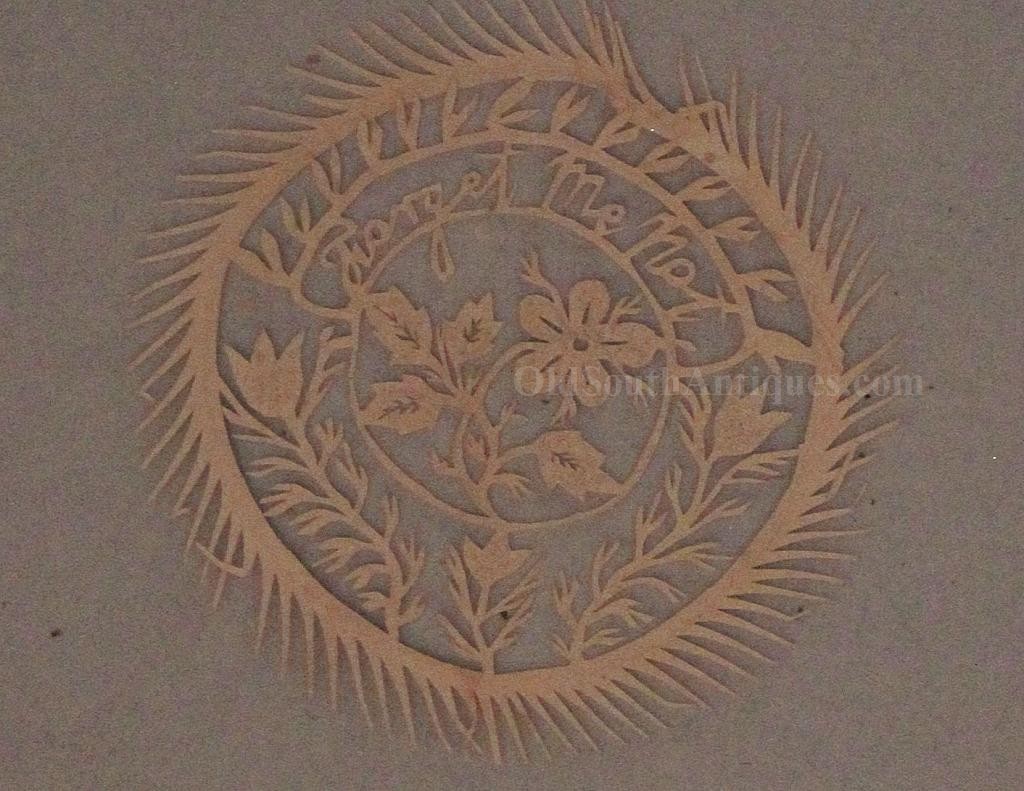 "Forget Me Not"


">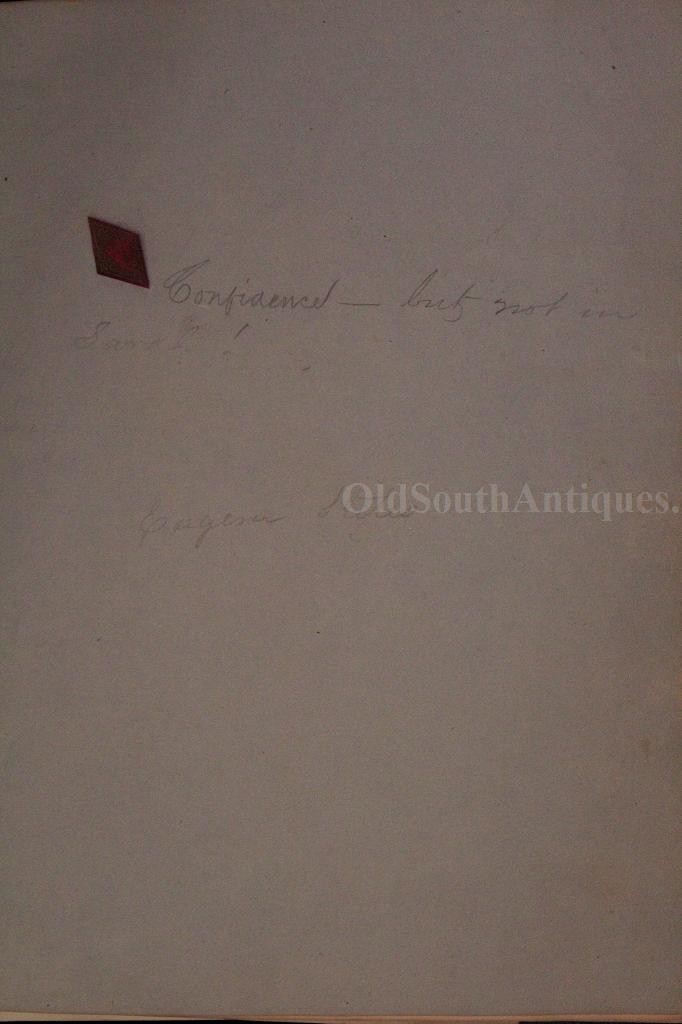 The painted diamond bears the words "I trust"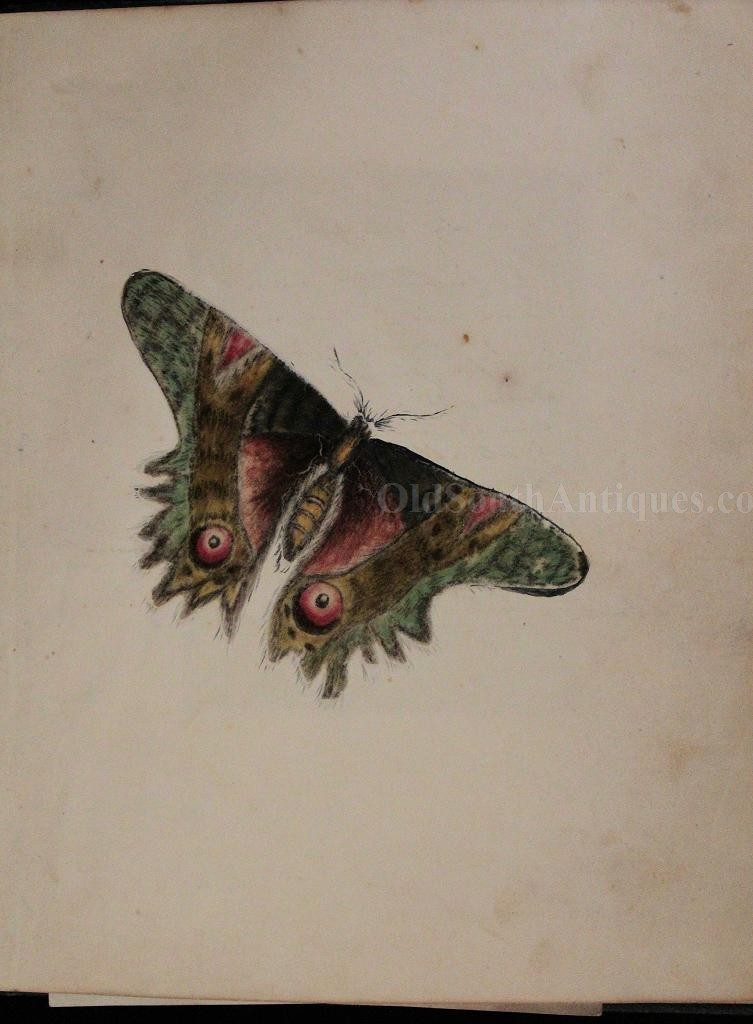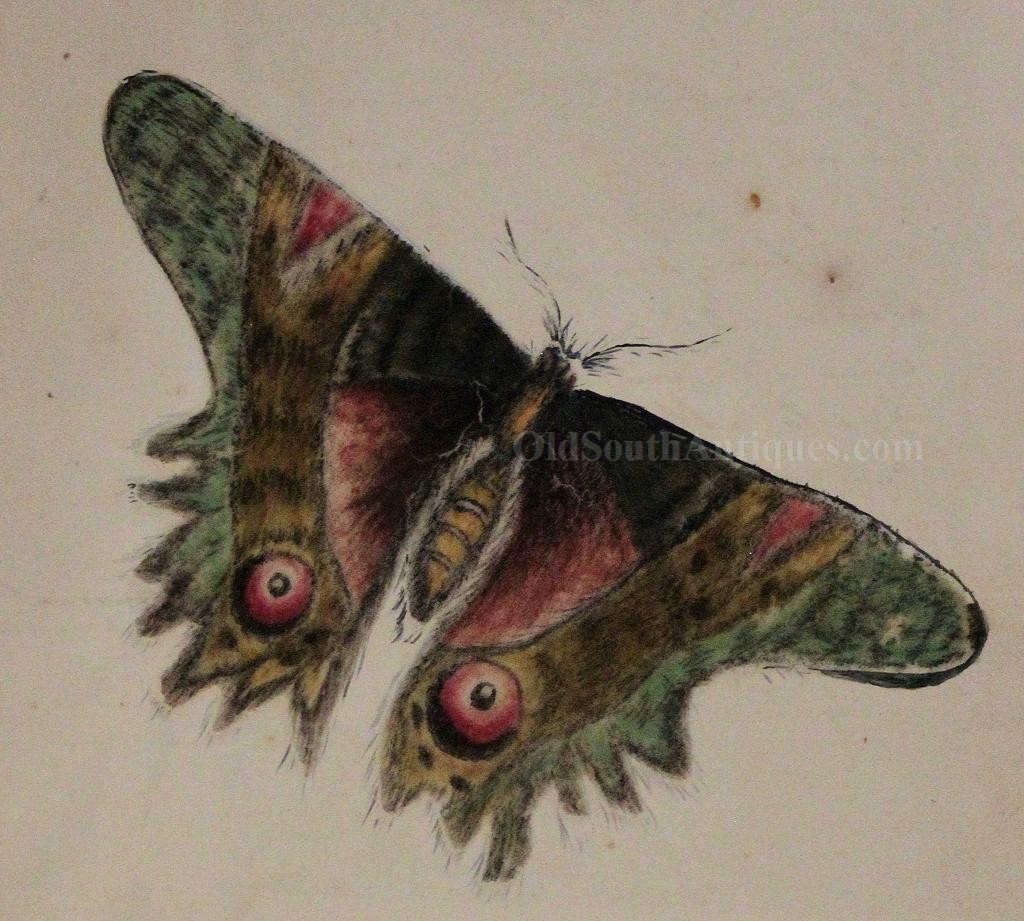 Speaks for itself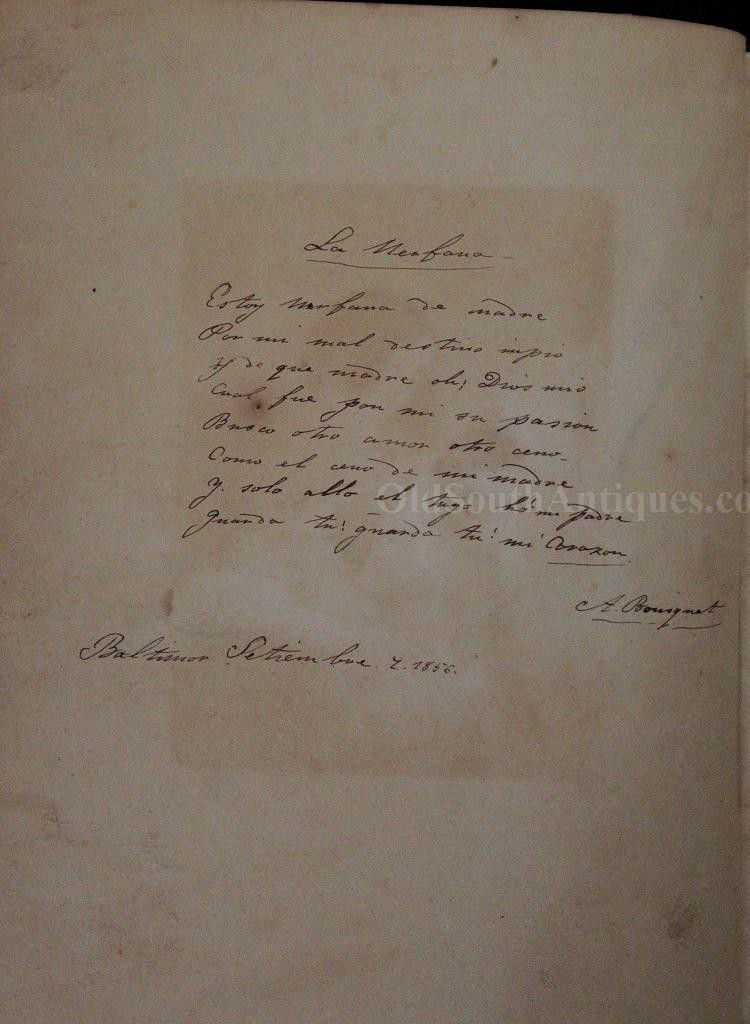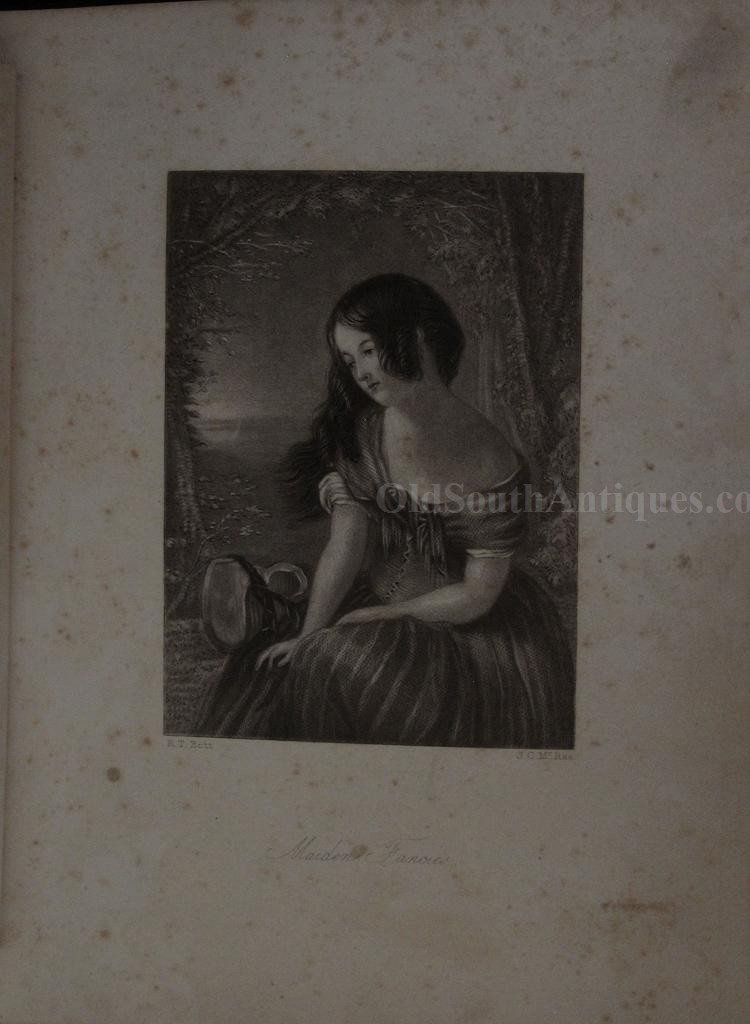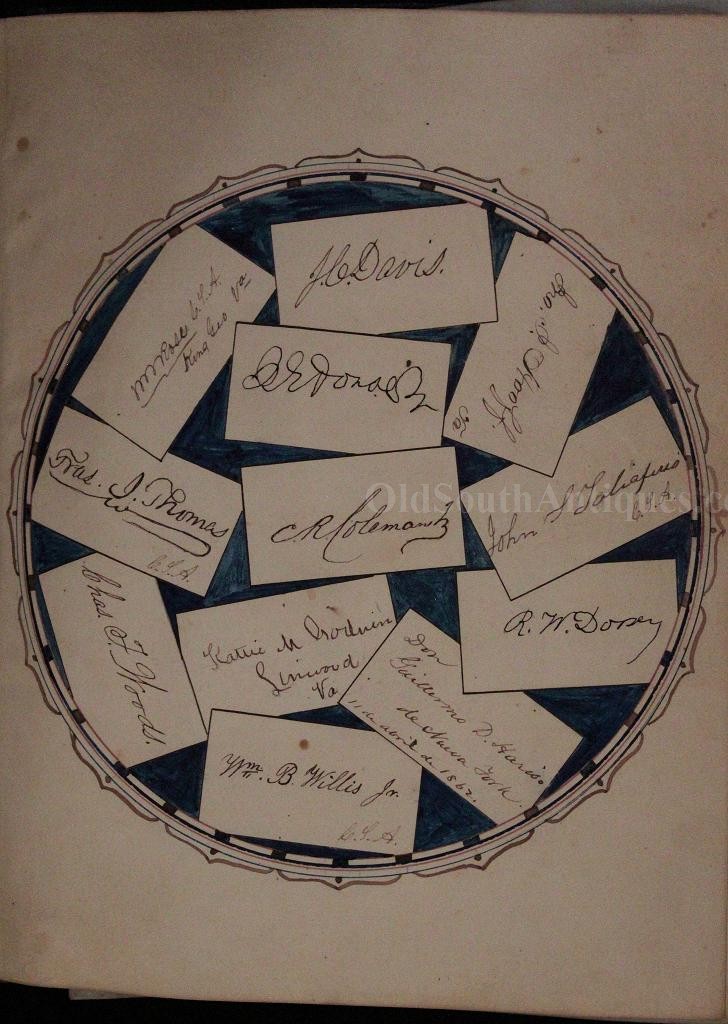 At least five of these are Confederates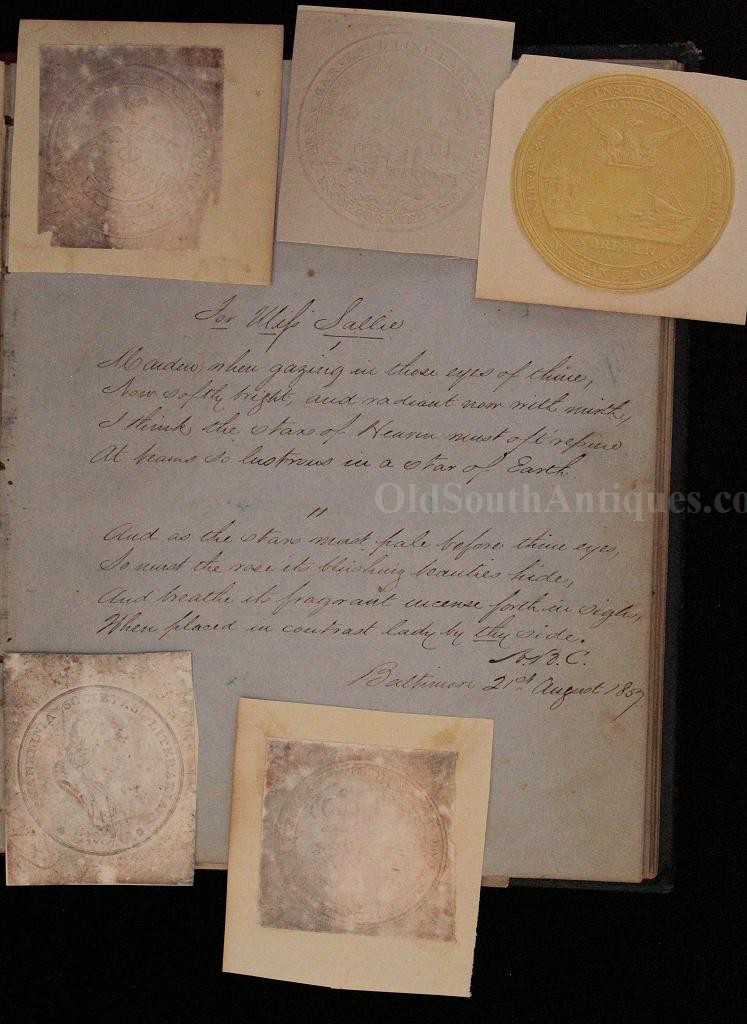 Various antebellum seals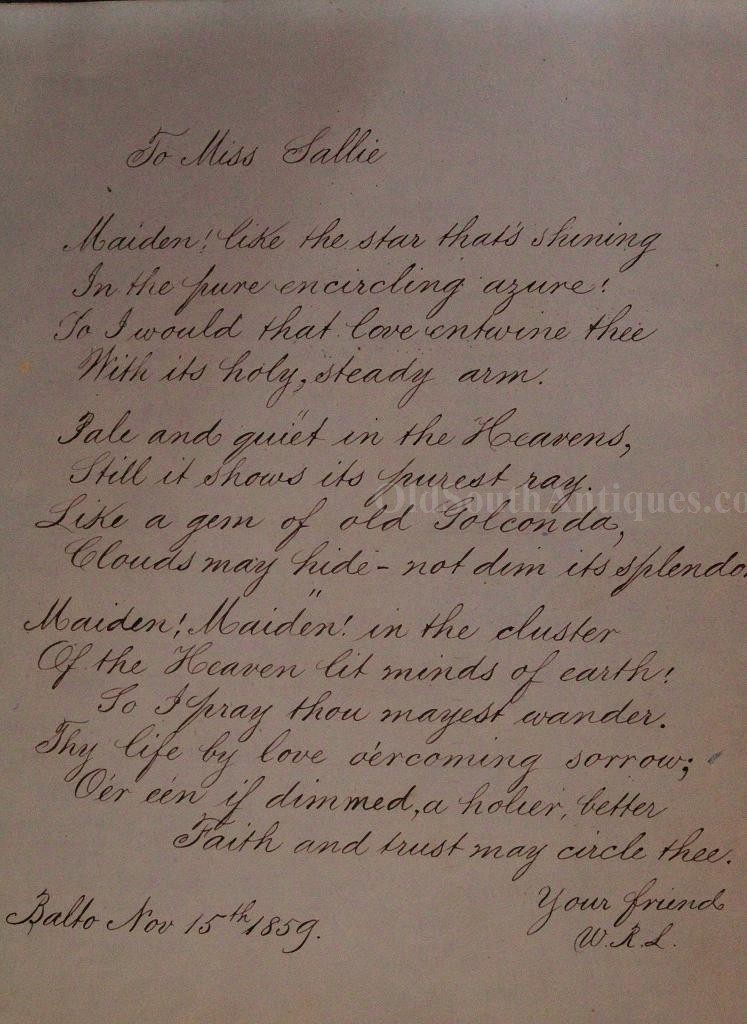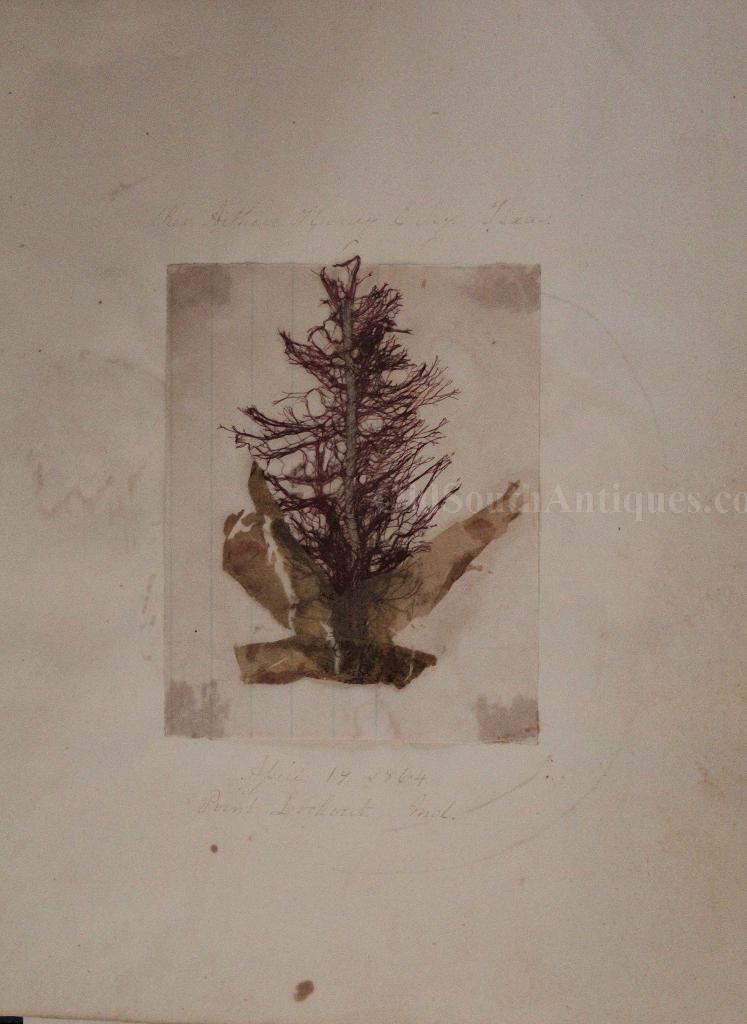 Made by a Texas POW out of leaves and roots


">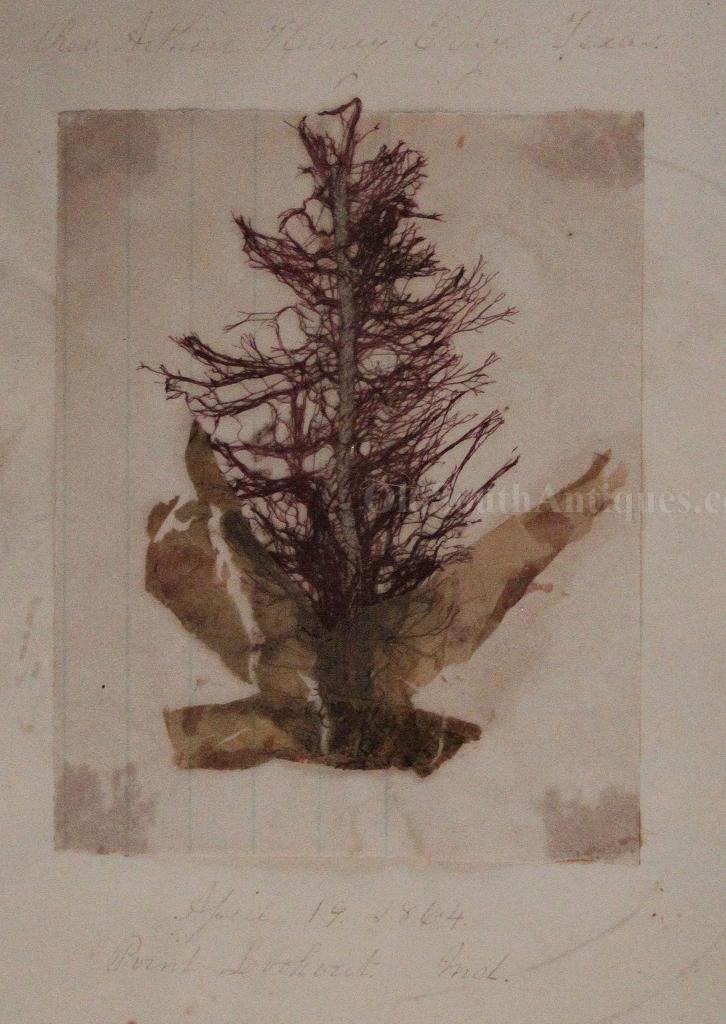 "April 14, 1864 Point Lookout Md."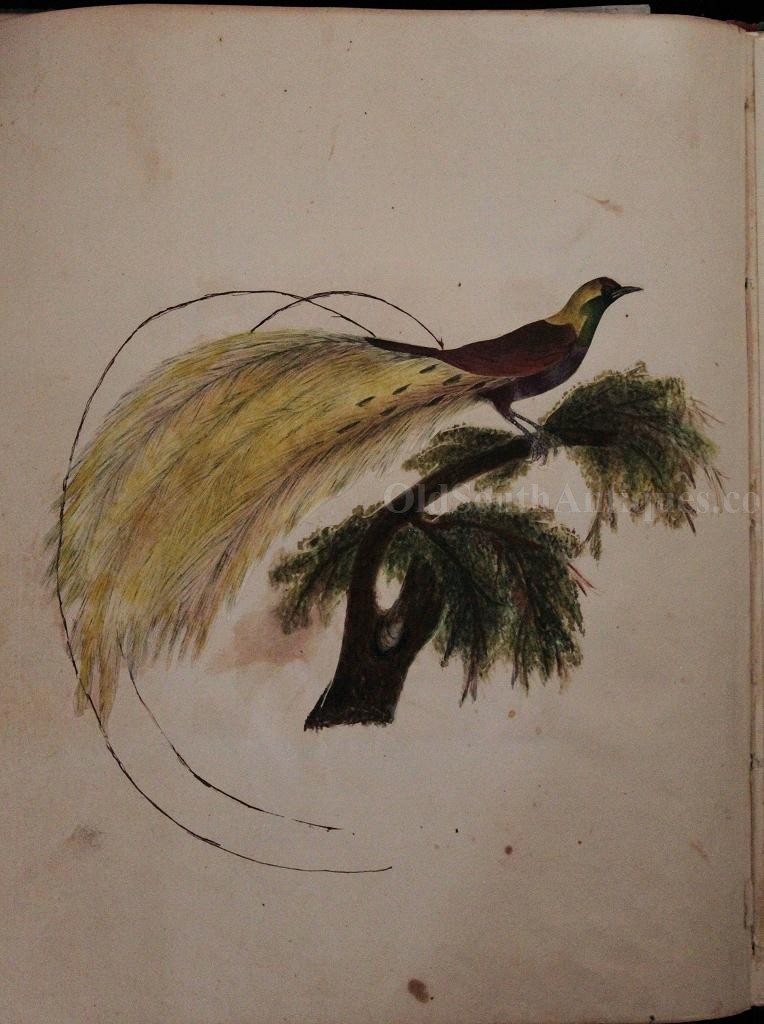 Another masterpiece by Sallie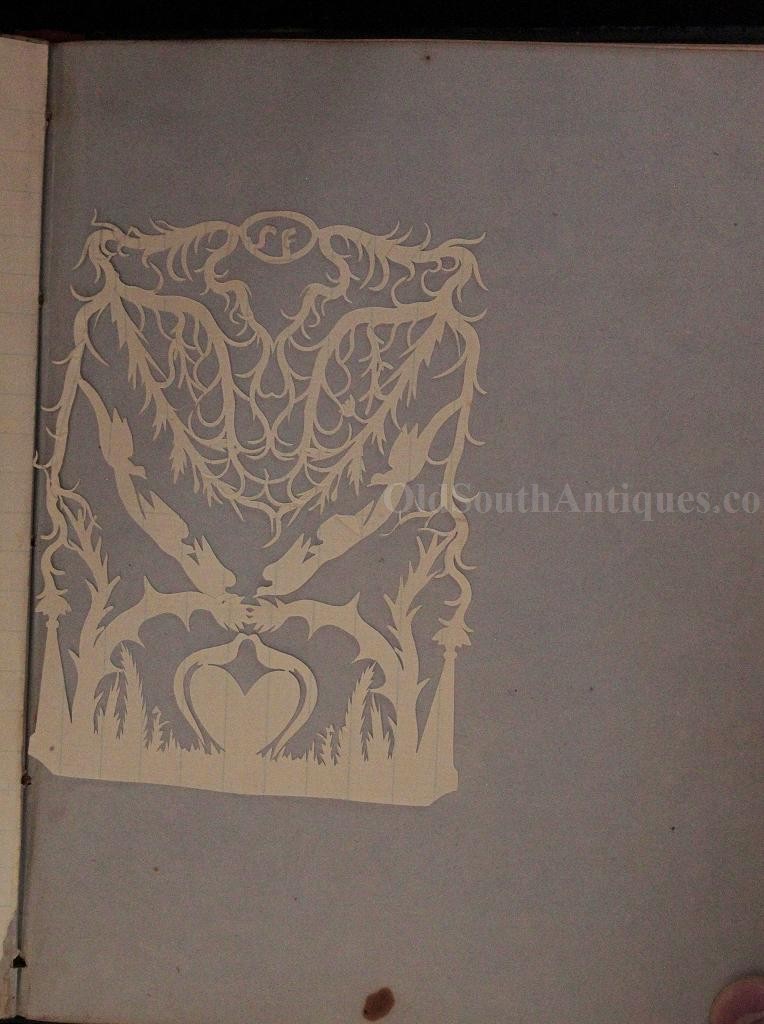 ">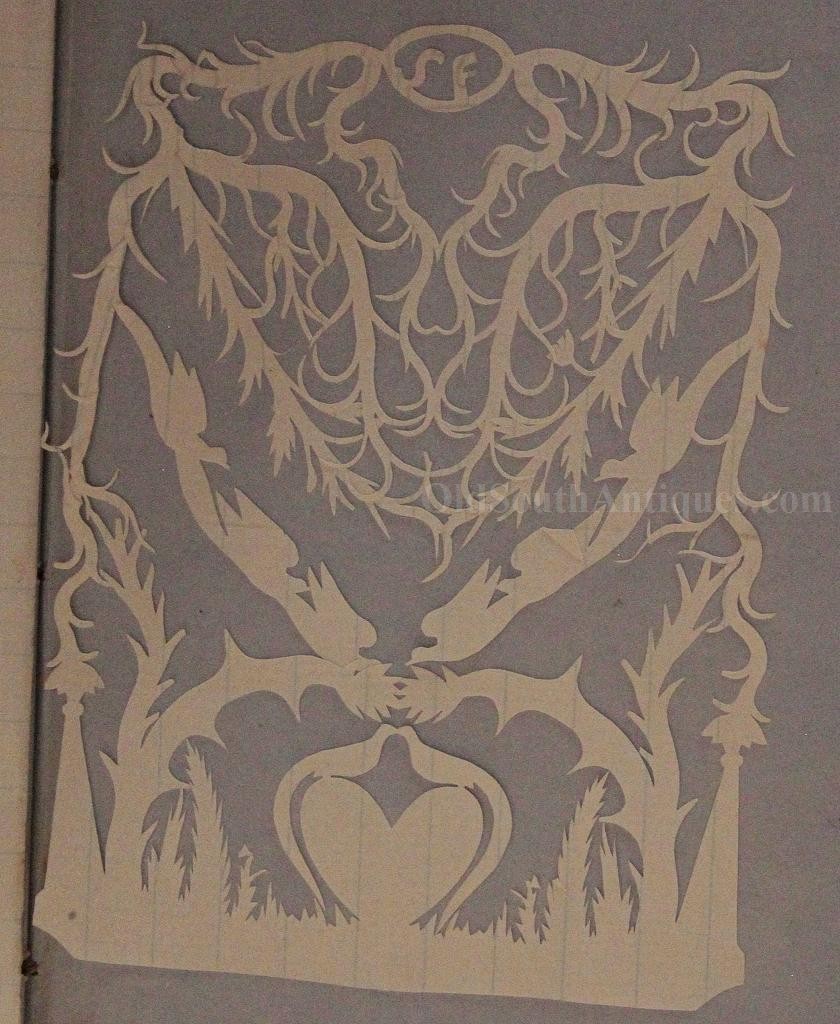 "Kissing Doves"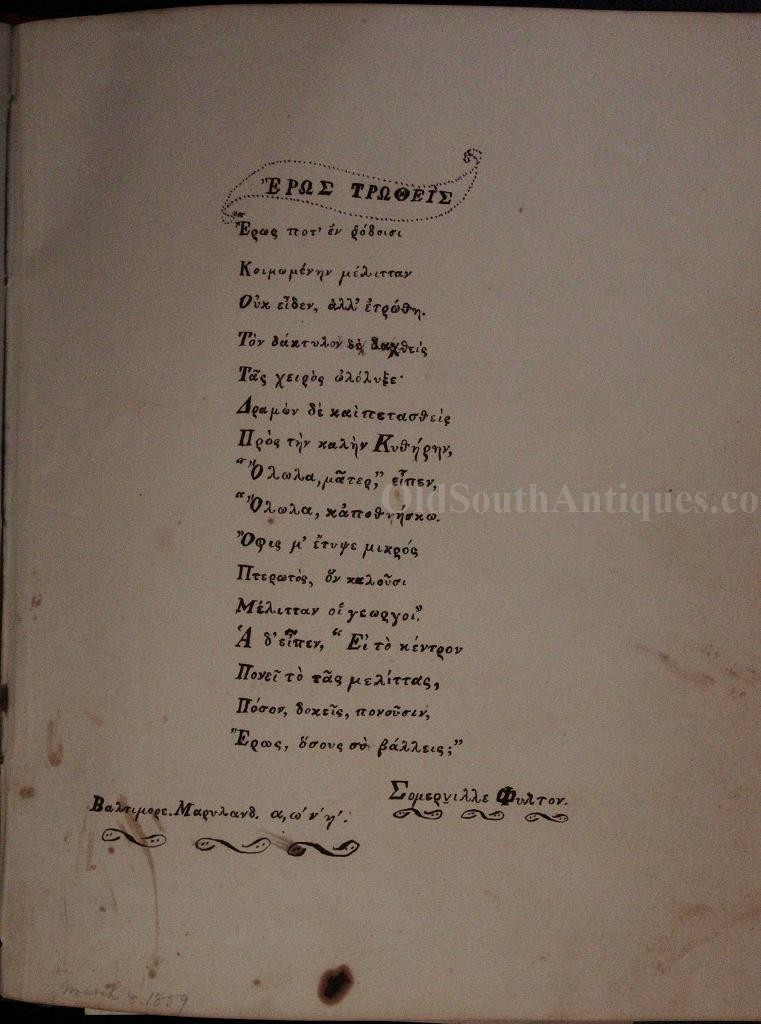 Written in Latin or Greek. Who knows what is says but would be fun to research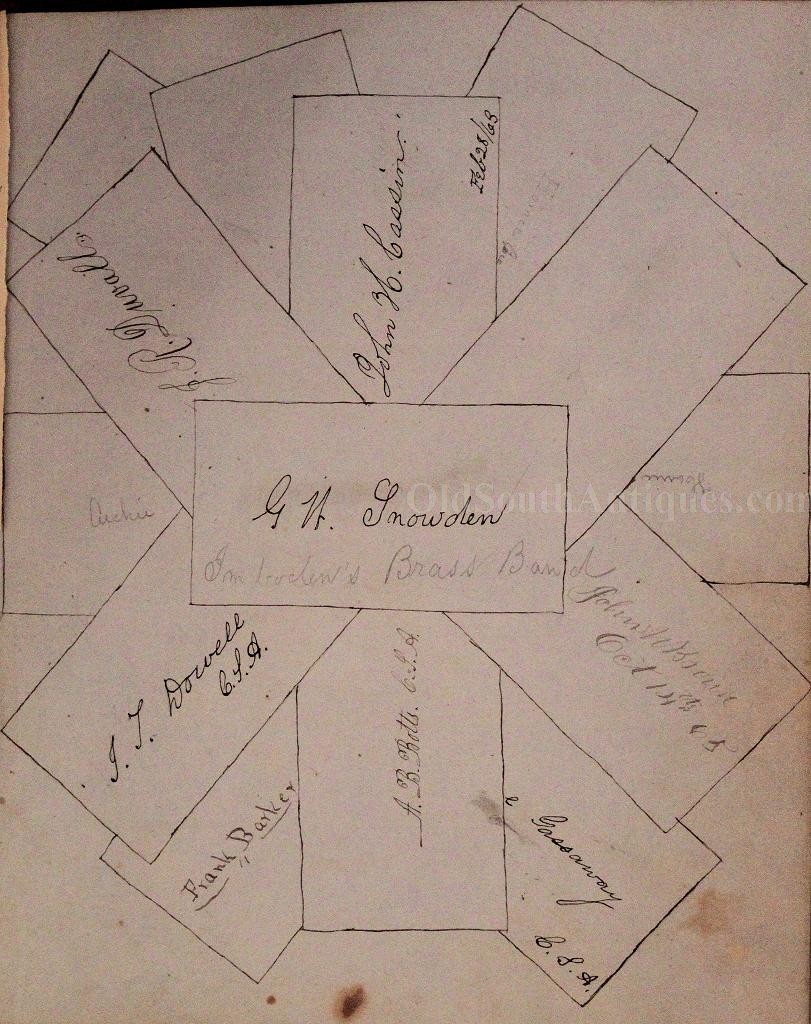 At least four, and probably all are CSA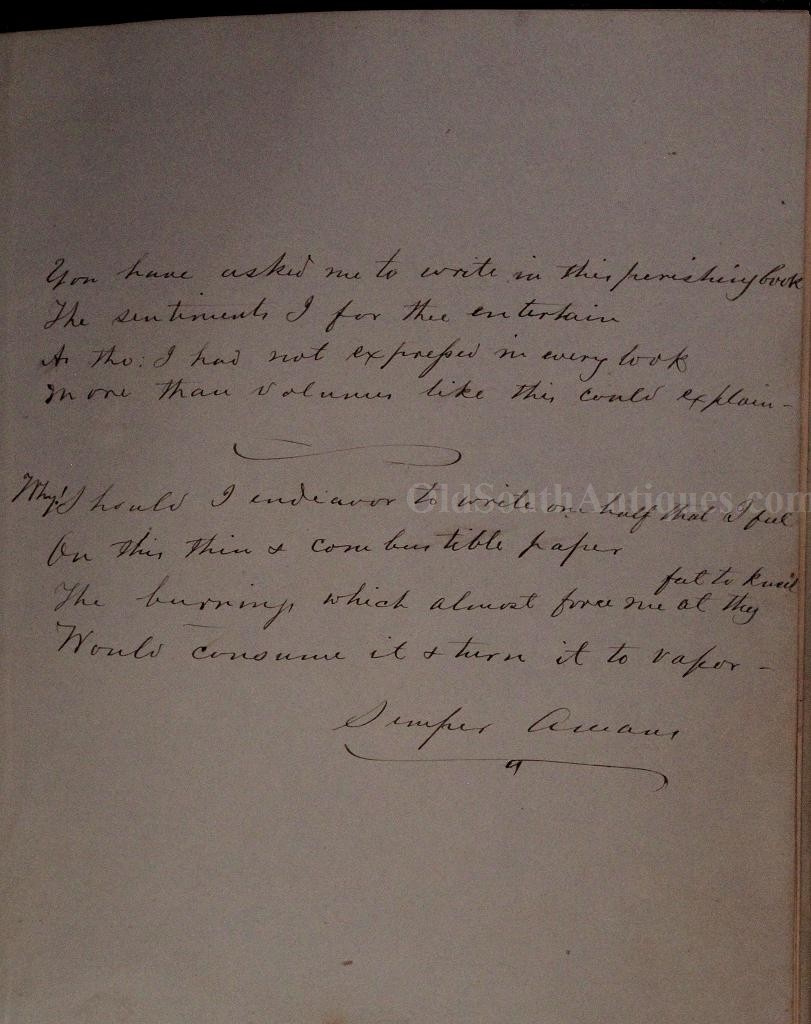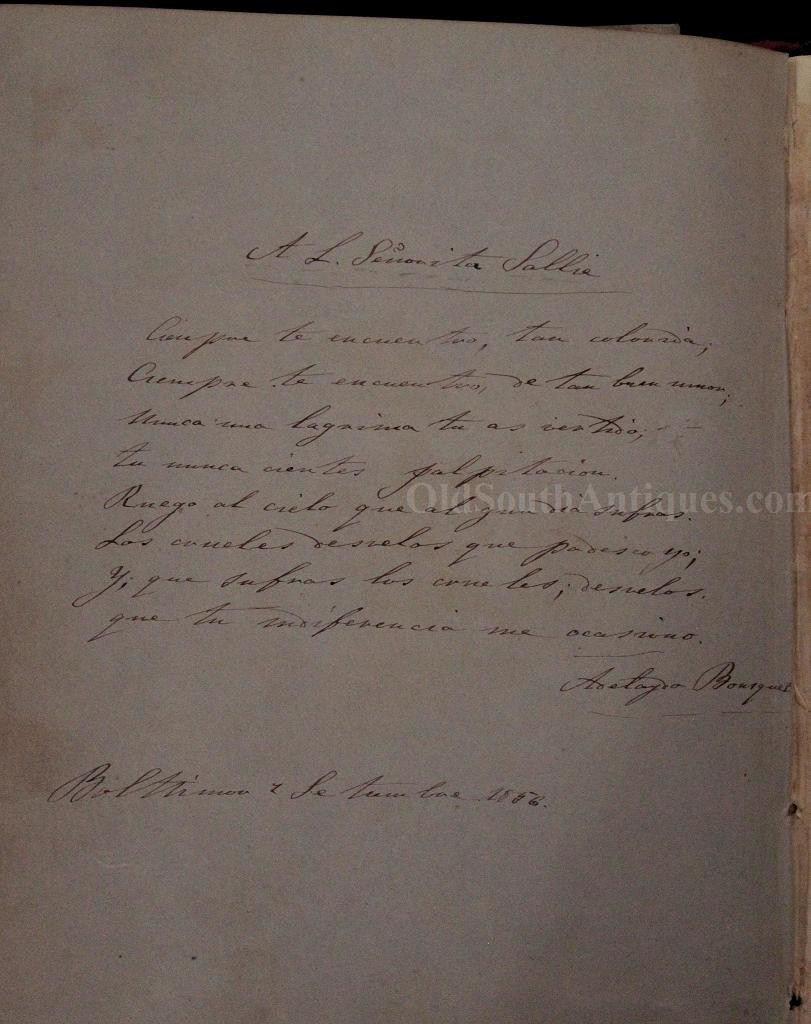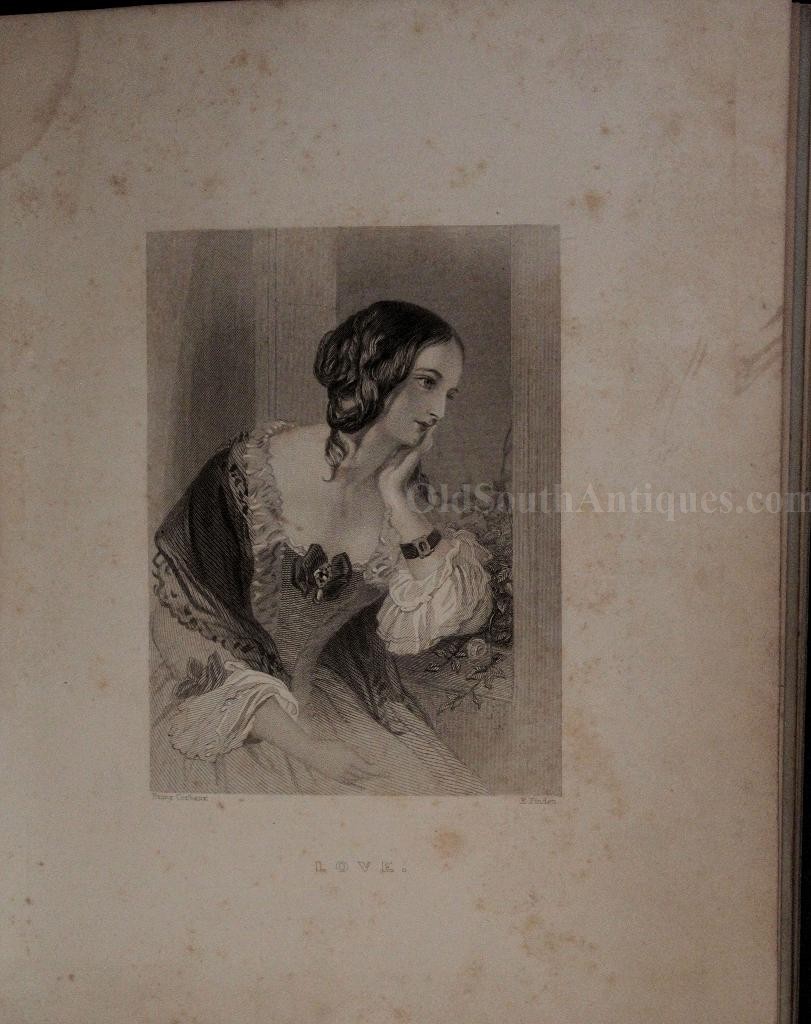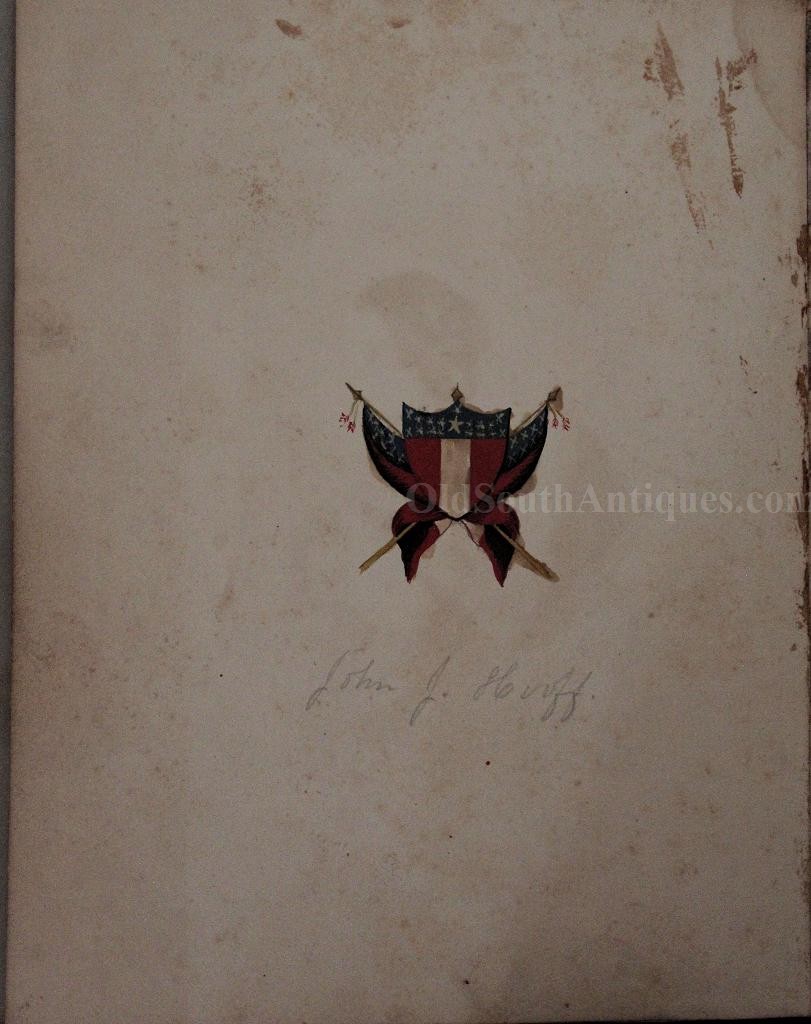 Drawn by Captain John J Hoof of Maryland


">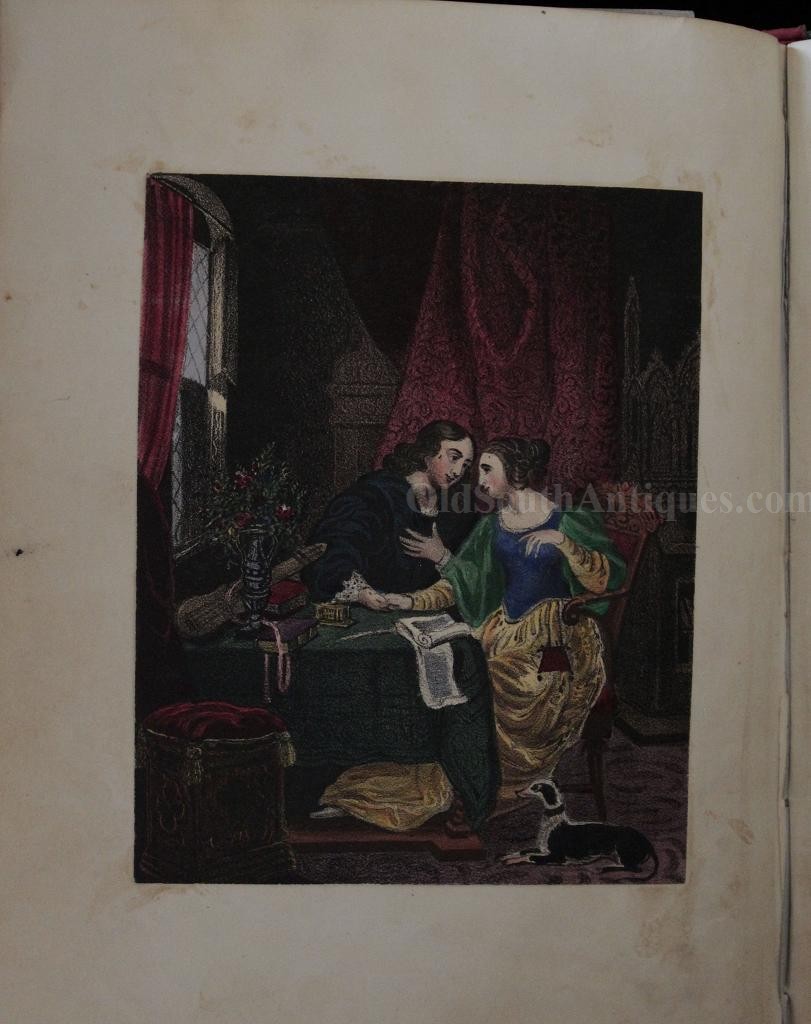 Another of "Sallie's" masterpieces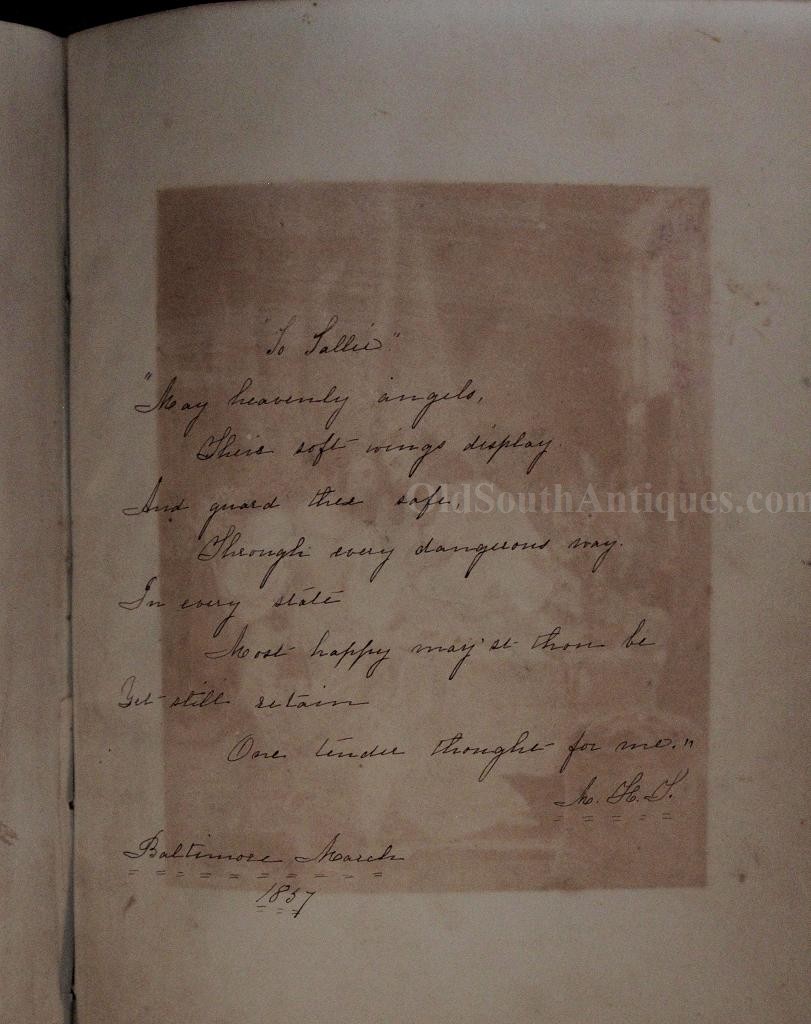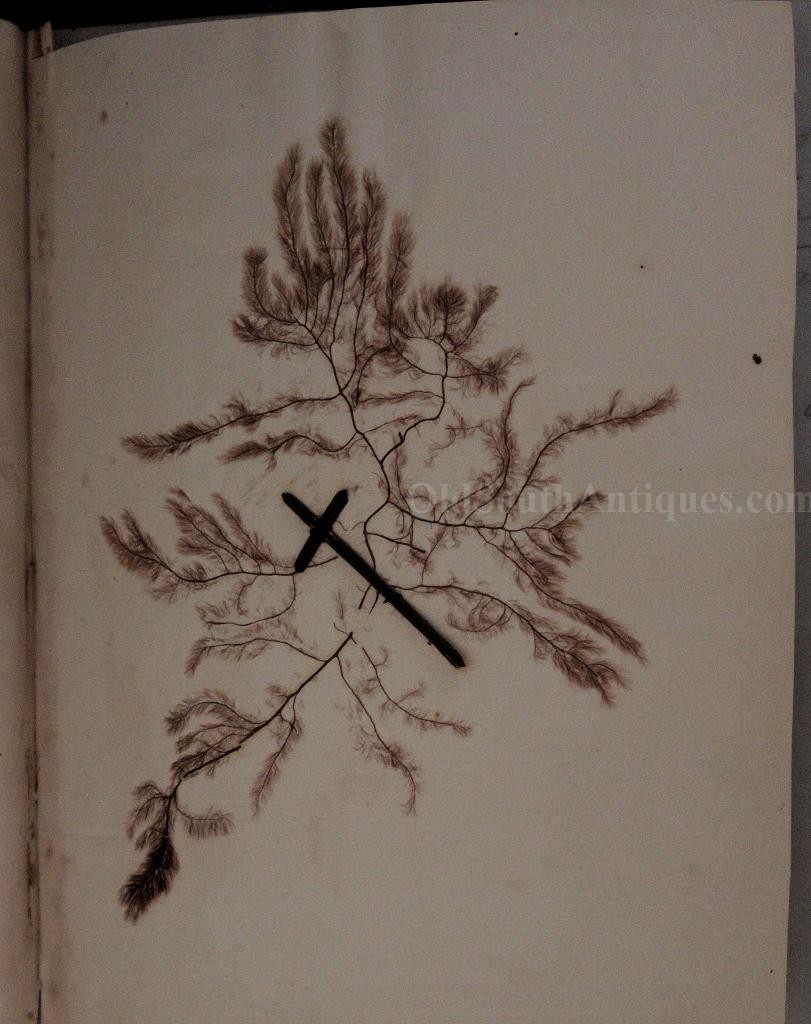 Made by Chaplain A.H. Edey of the 5th Texas at Fort Delaware. All natural materials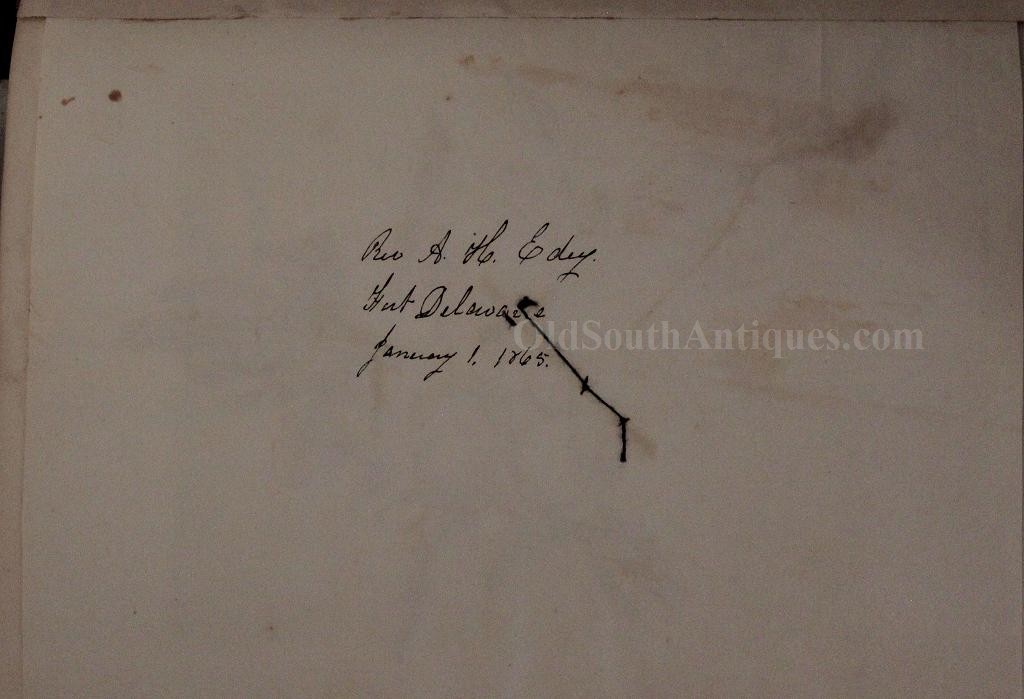 POW Chaplain A. Henry Edey, Texas at Point Lookout, Jan. 1, 1865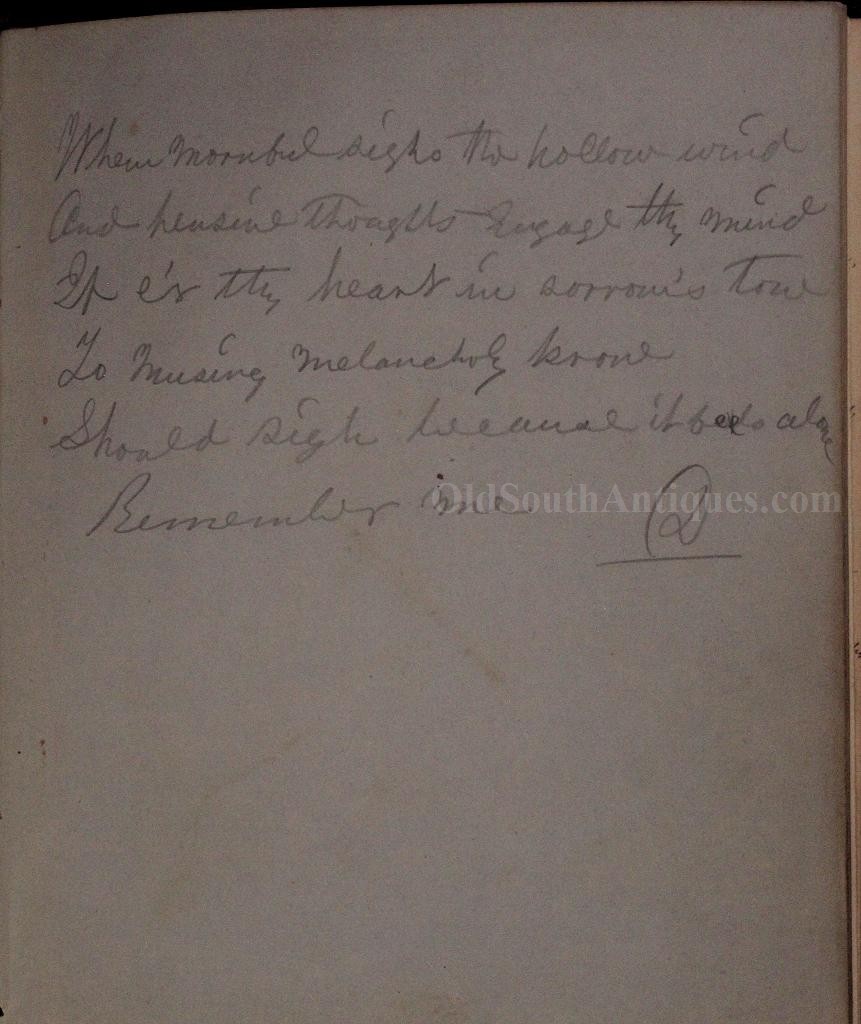 ">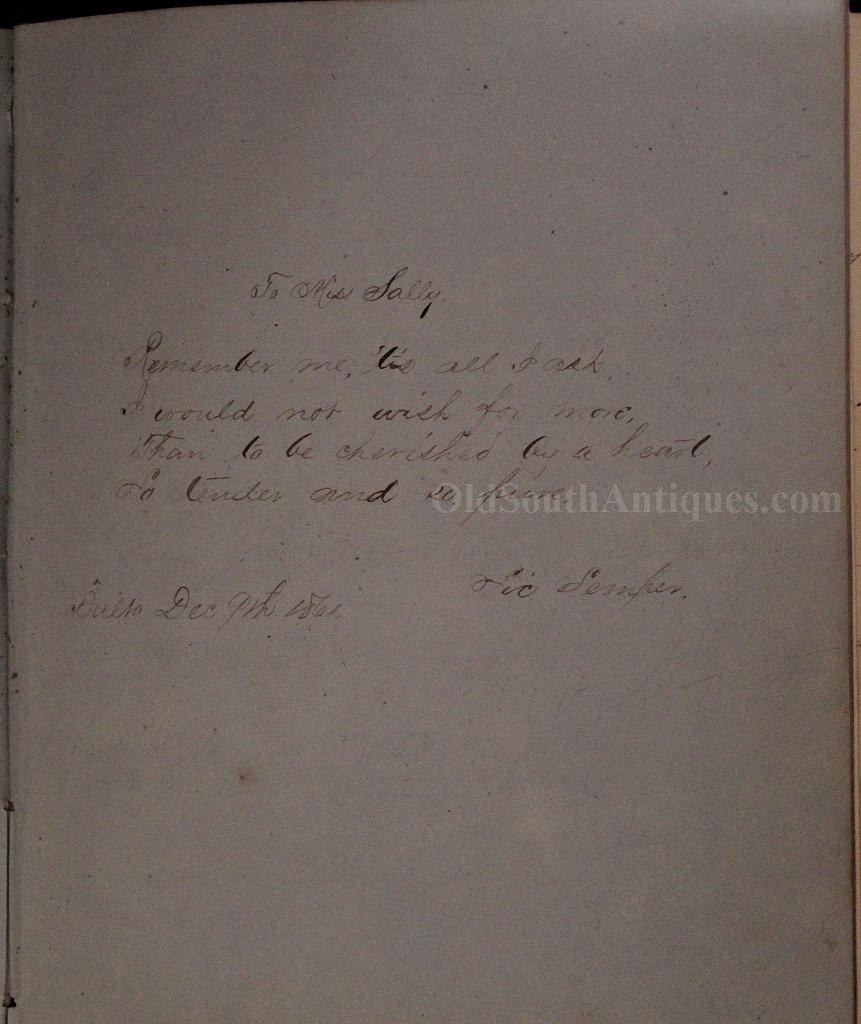 Signed simply "Sic Semper"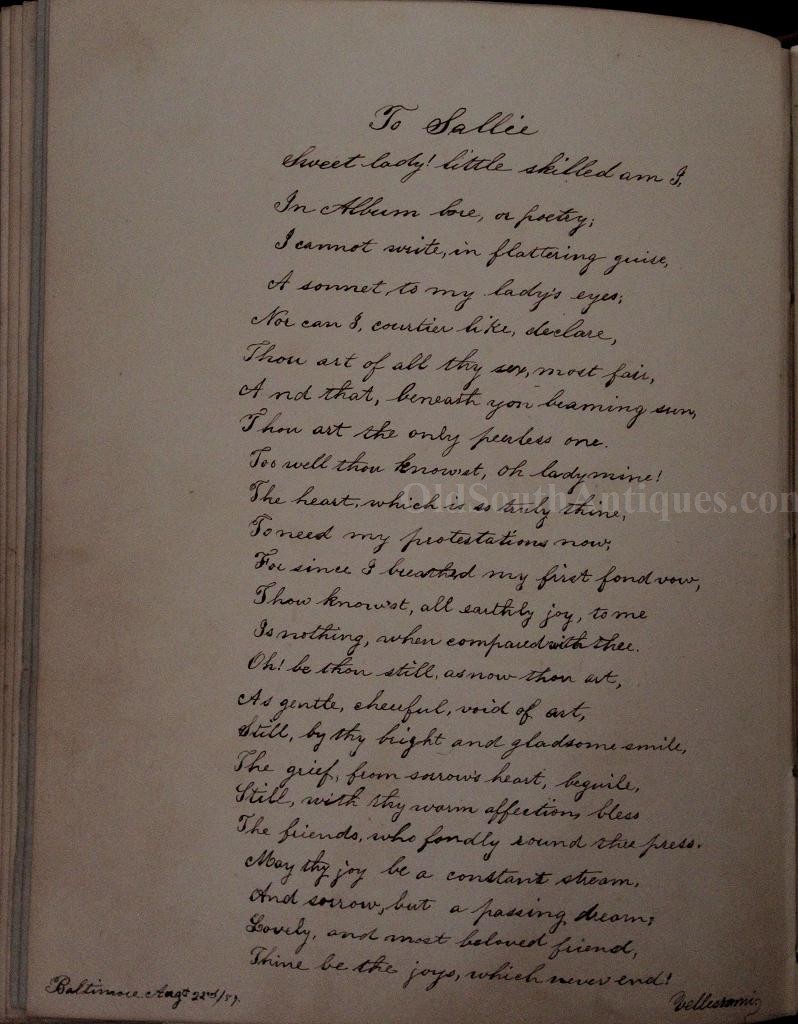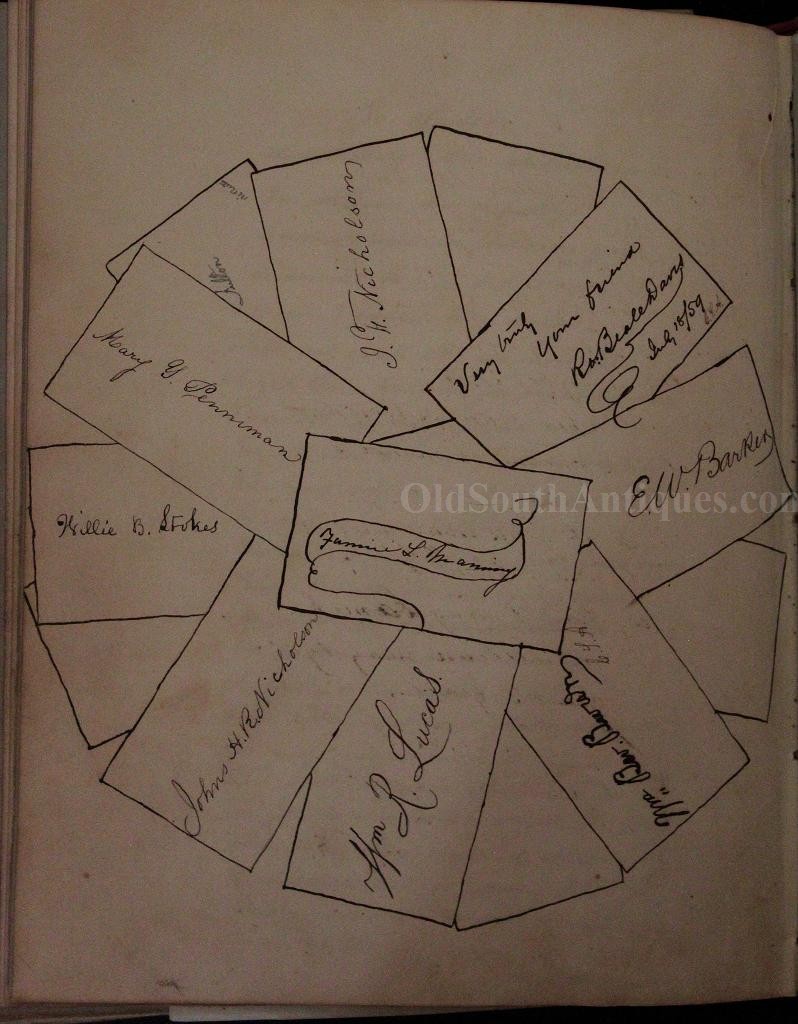 At least one Confederate, and likely more.


">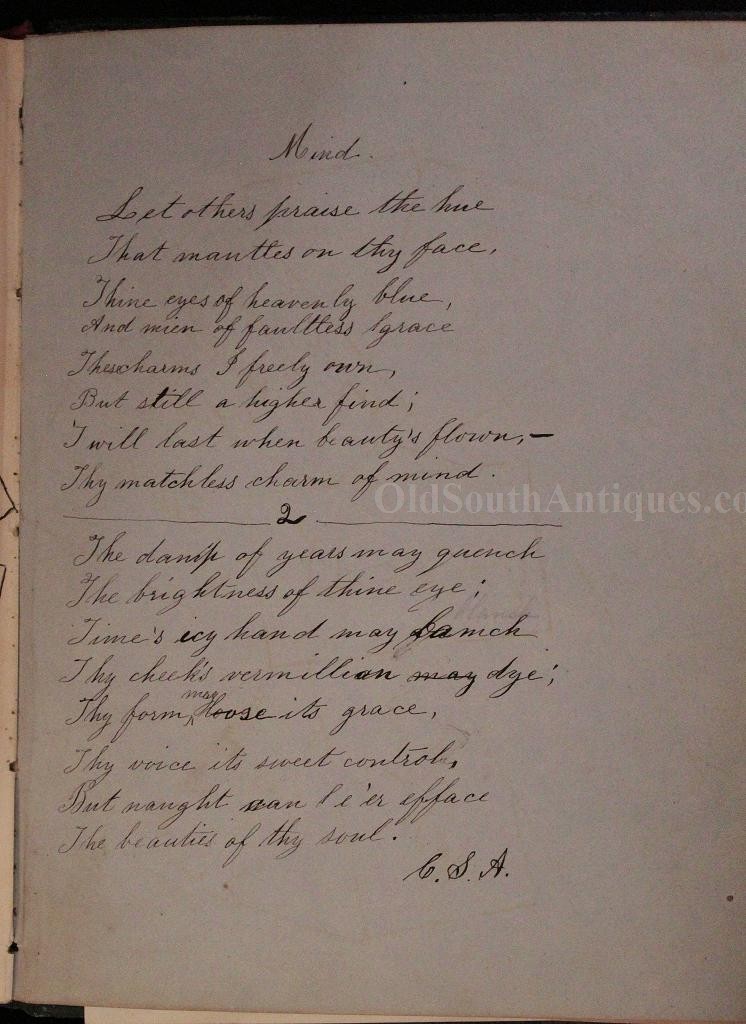 This is simply signed "CSA"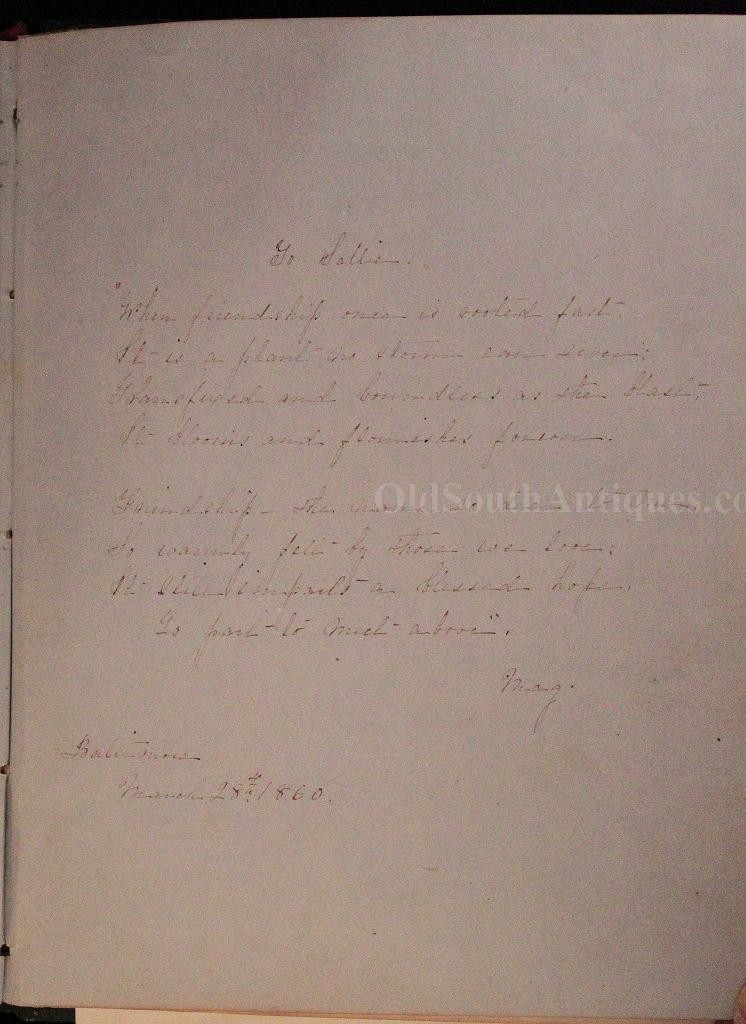 ">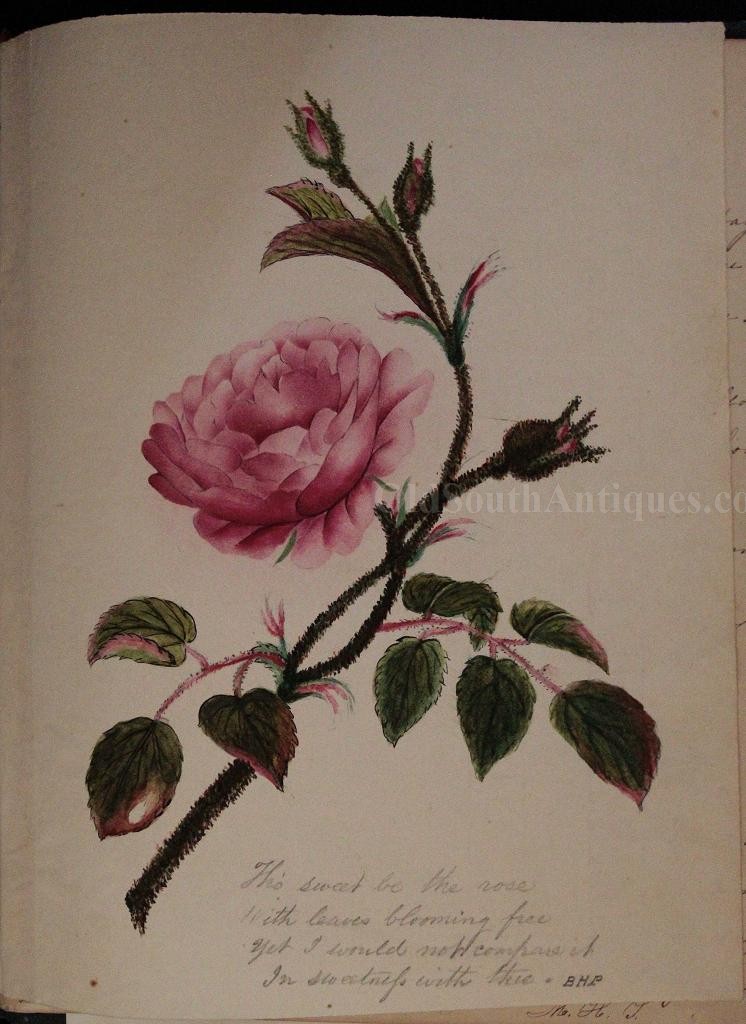 "Tho sweet be the rose"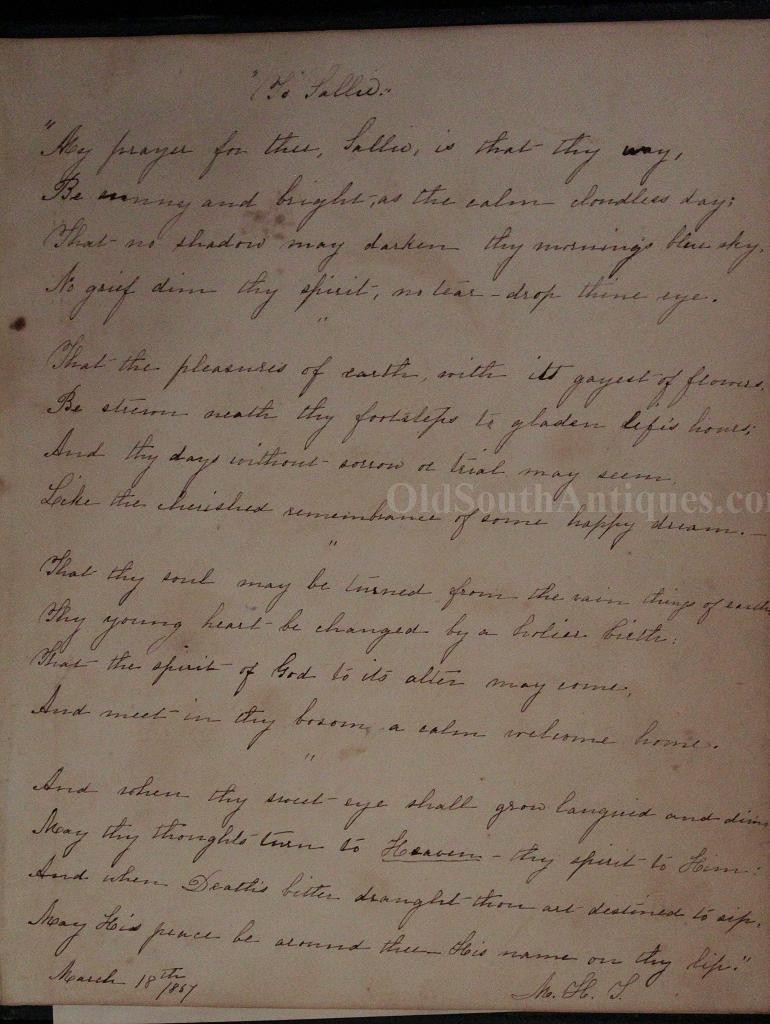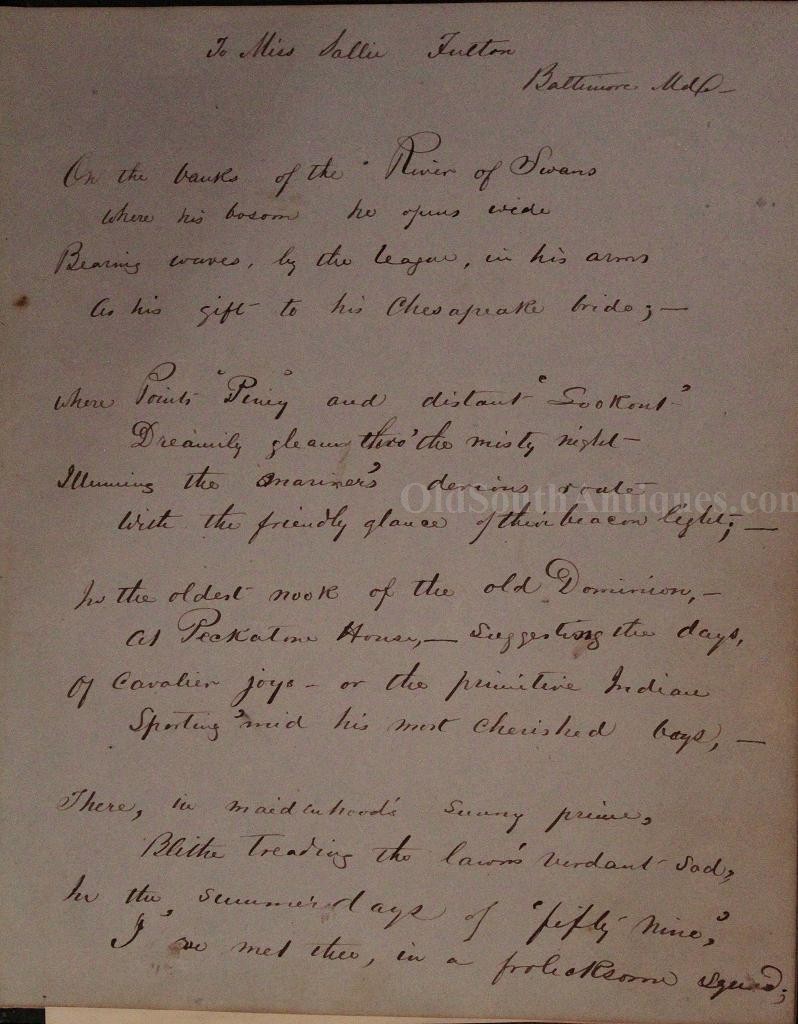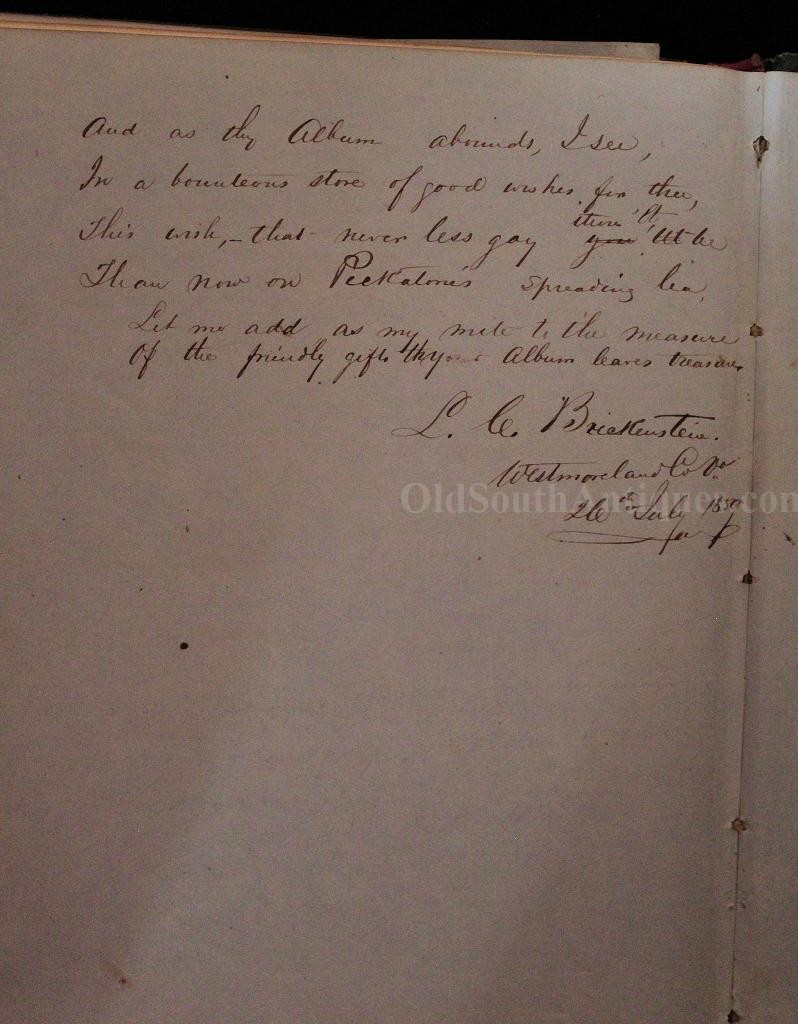 ">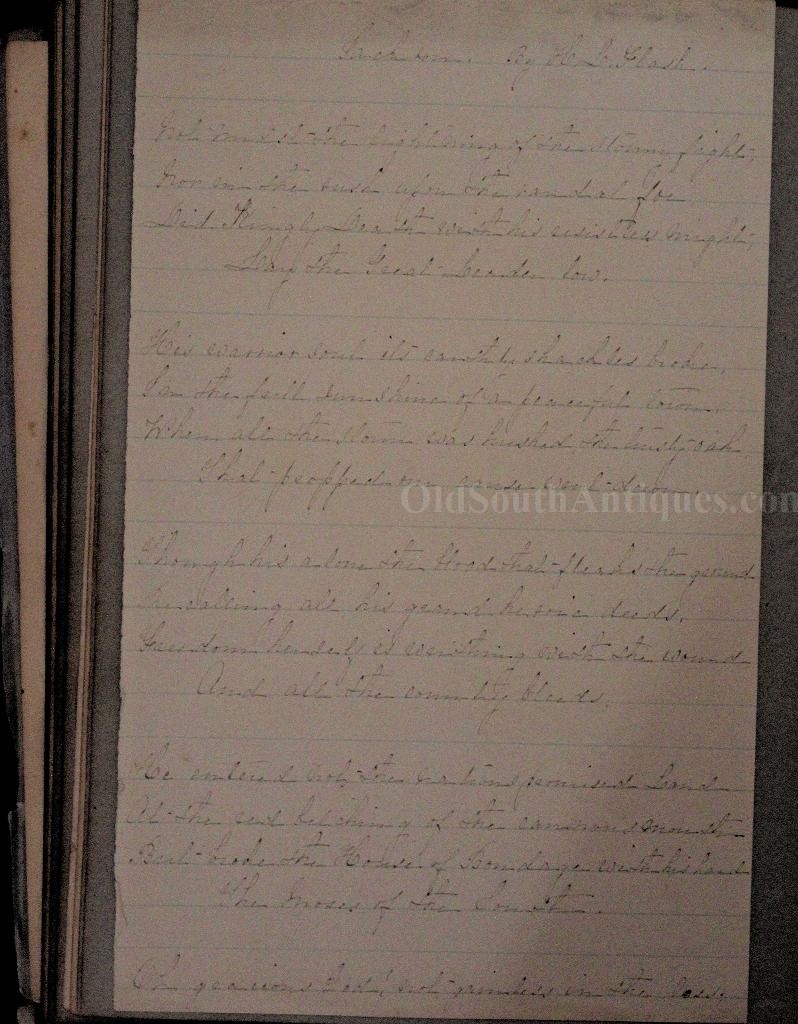 "Jackson" by H.L. Flask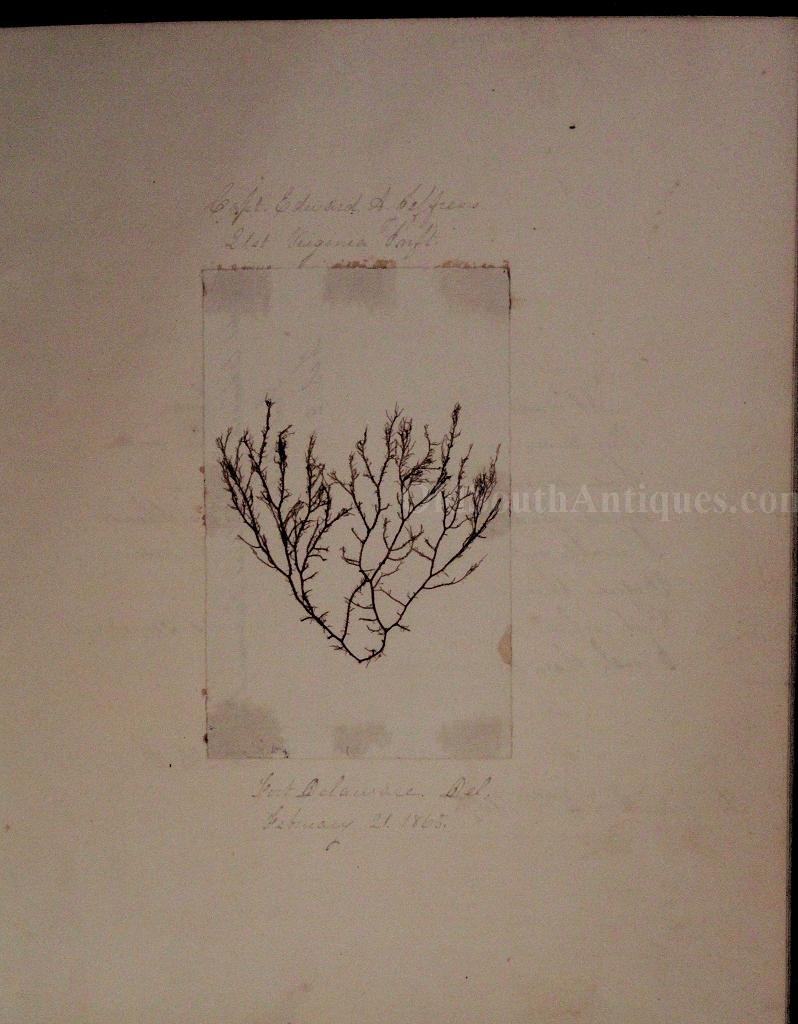 Made by Captain Edward Jeffress, 21st Va Infantry while at Fort Delaware POW Camp, February 21st, 1865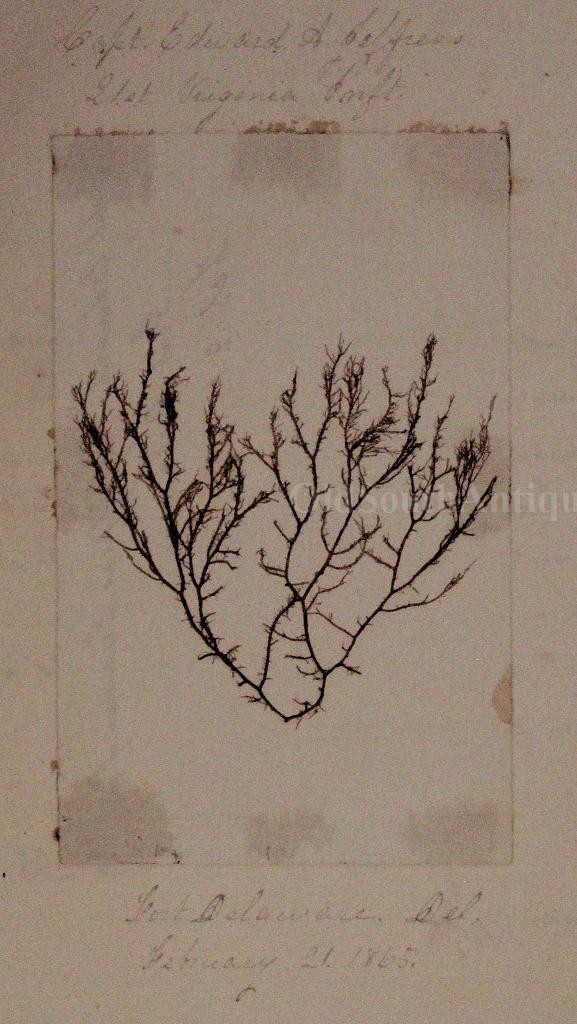 Made of roots at Fort Delaware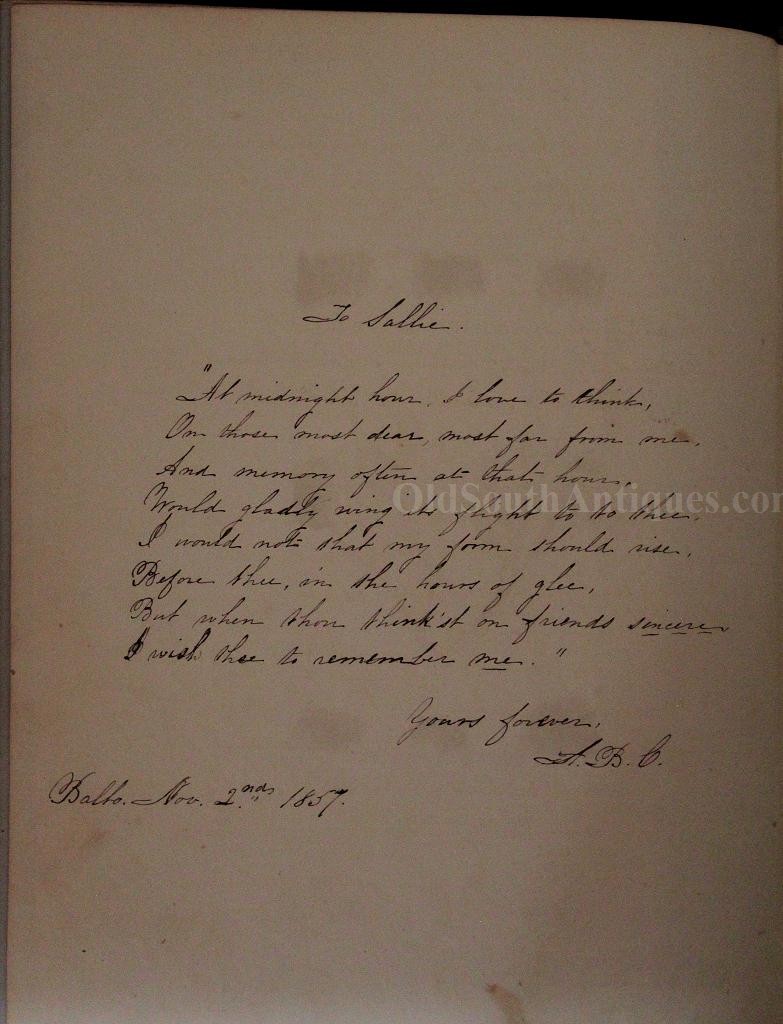 ">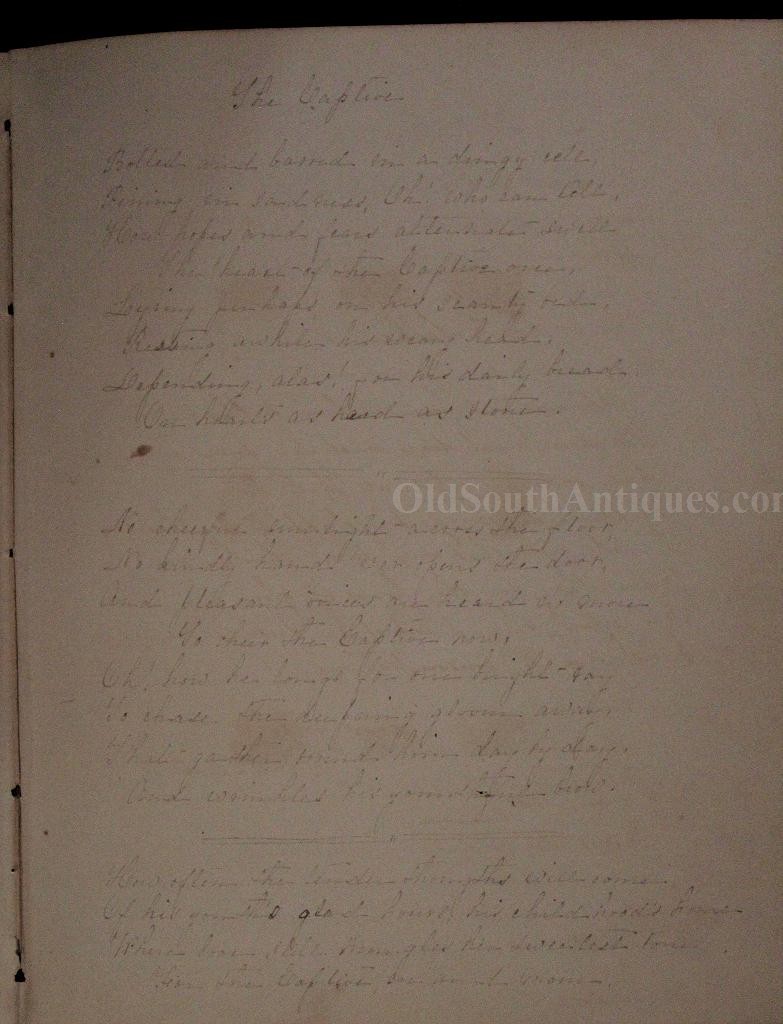 "The Captive" unsigned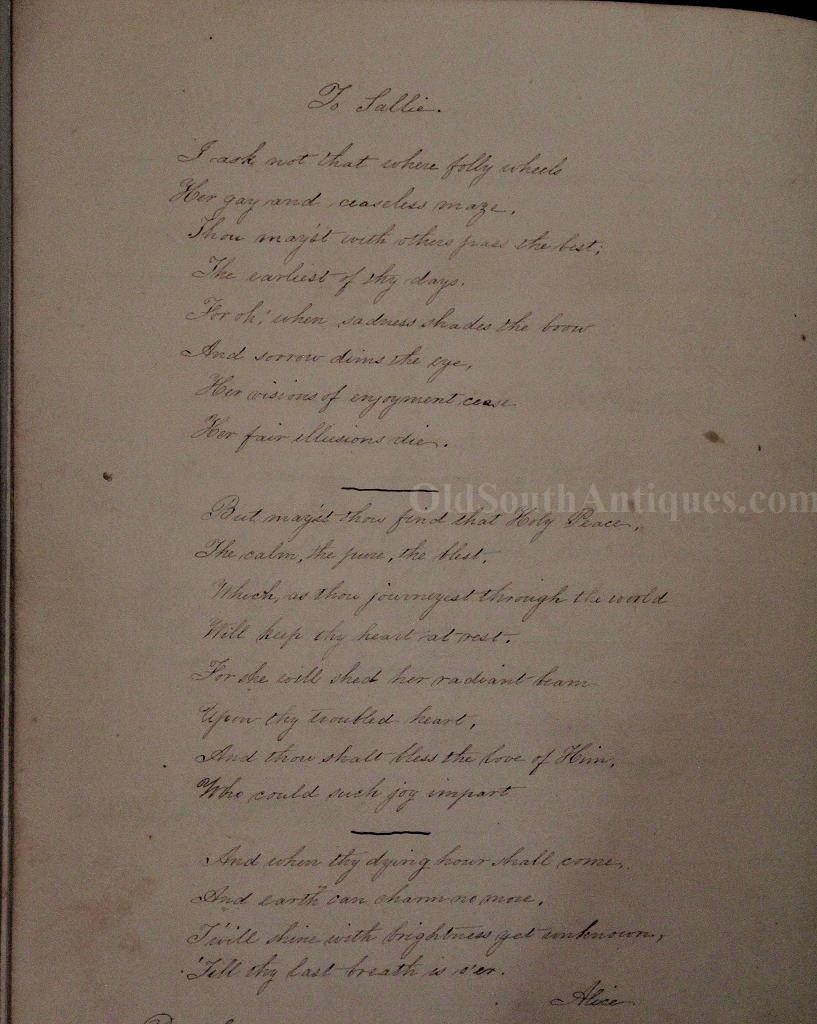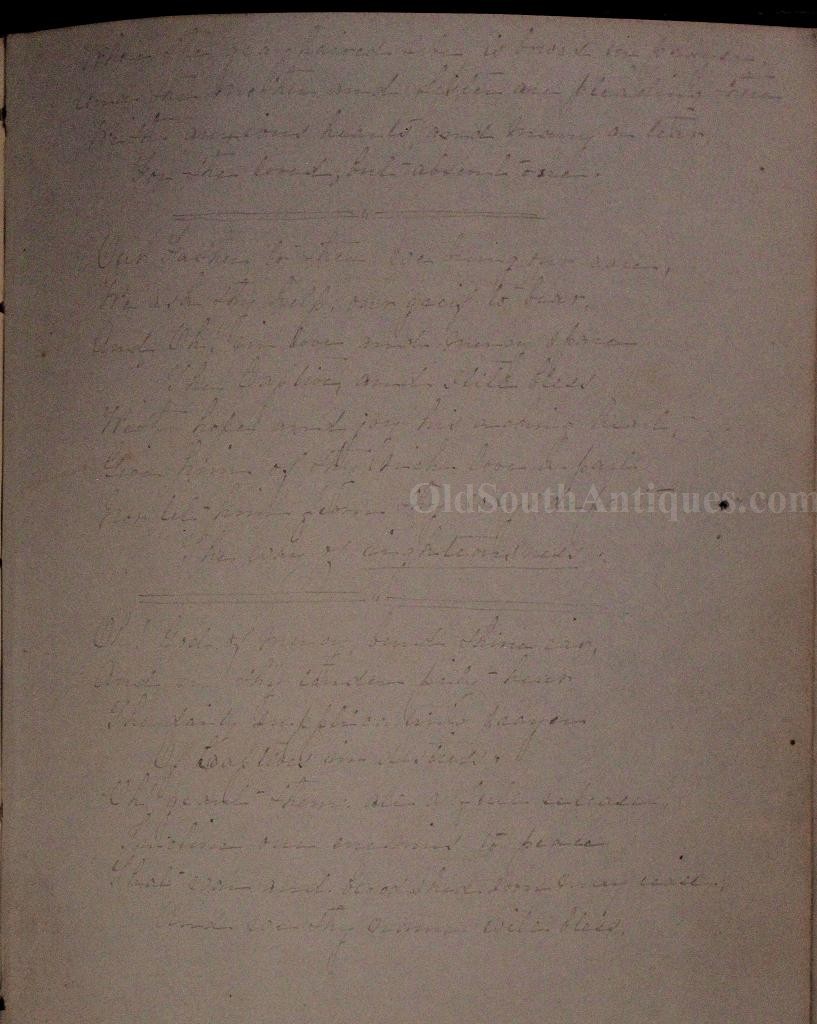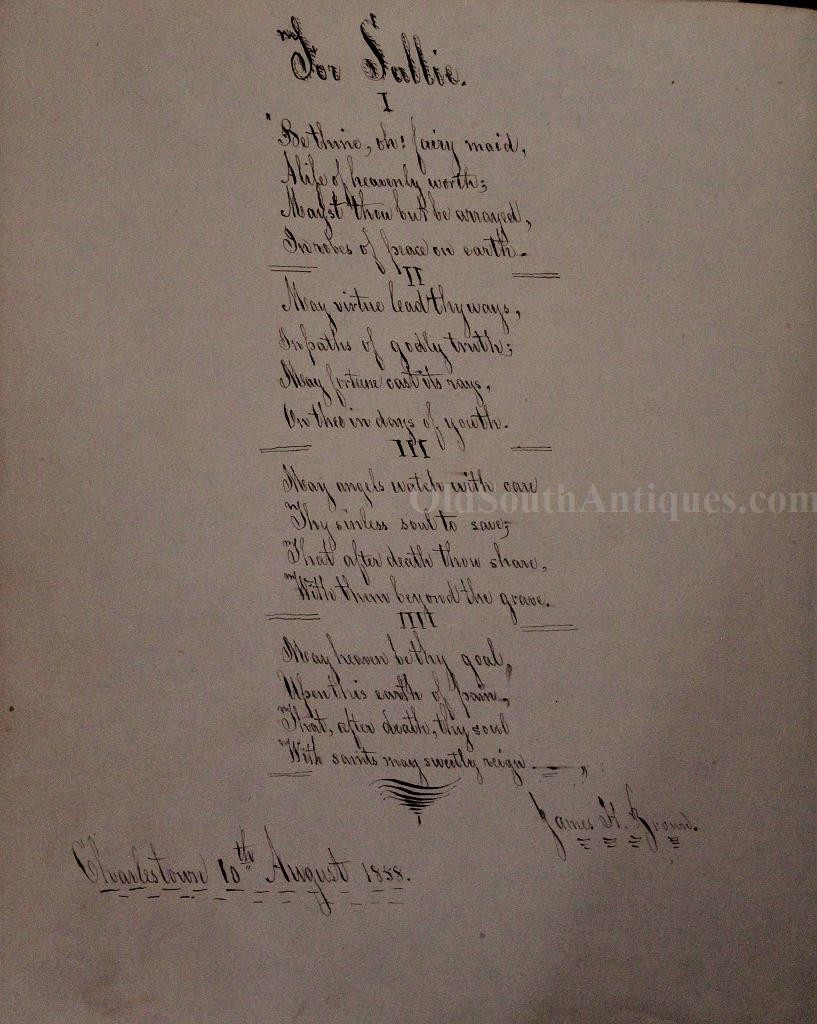 ">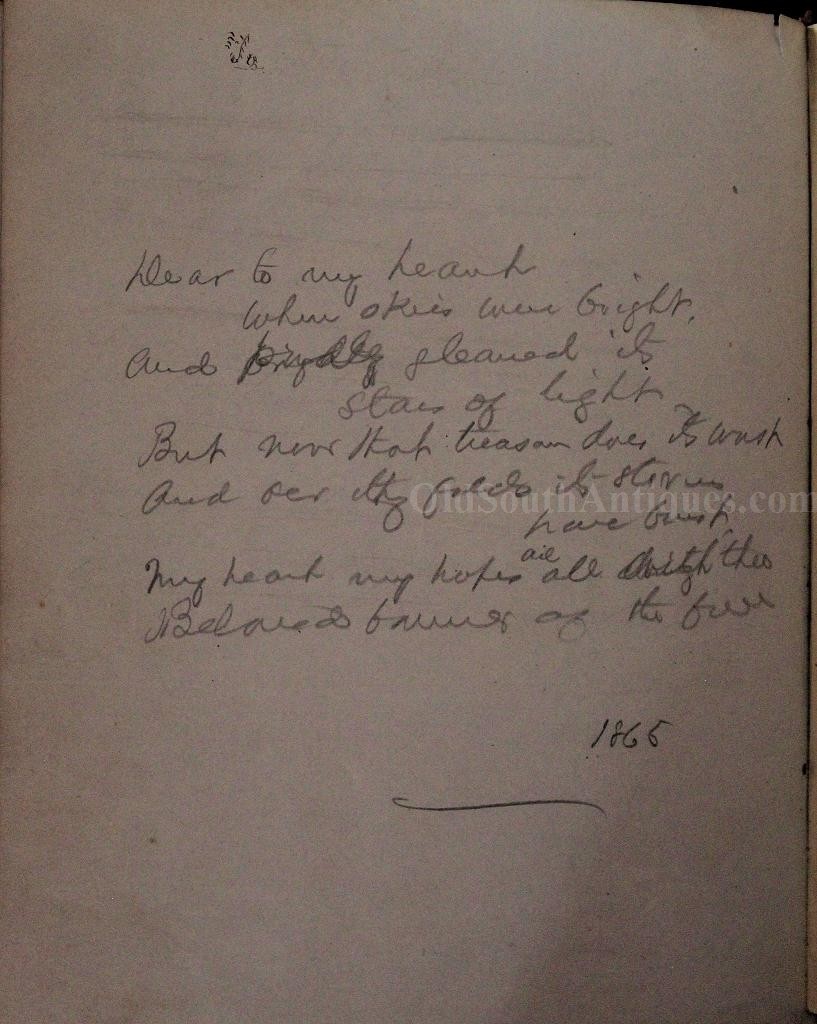 "1865"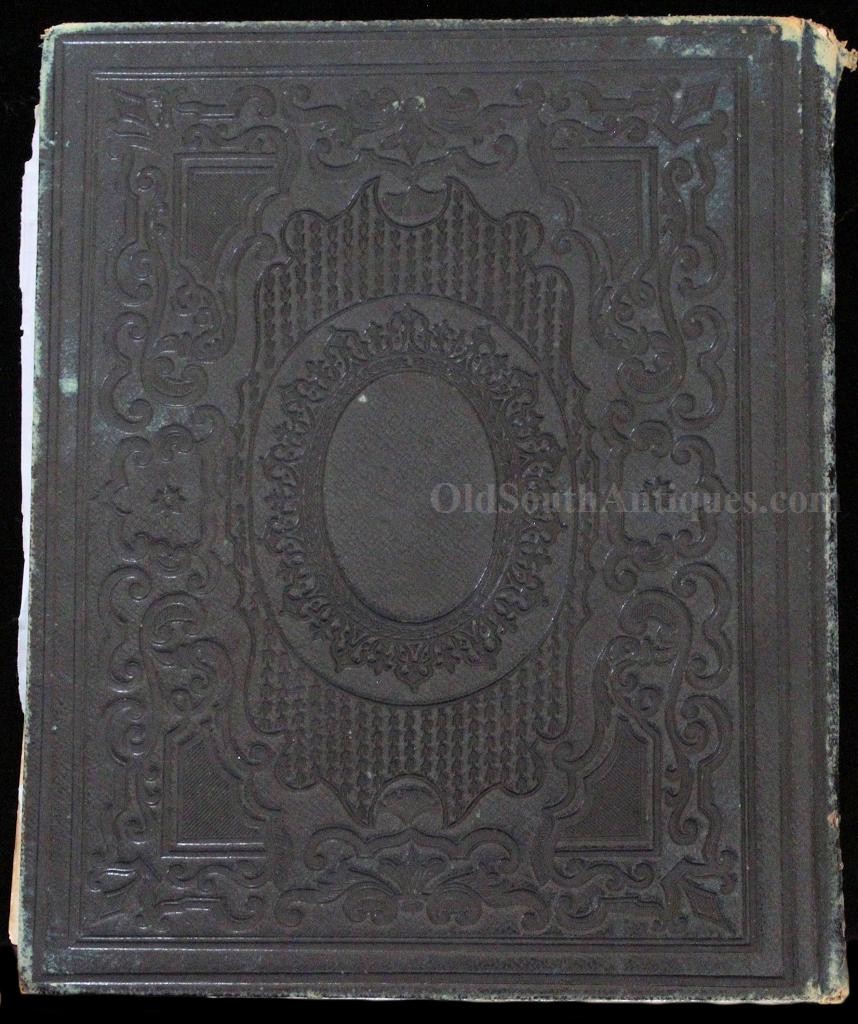 This remarkable album is by 20 year old (1860) Baltimore resident Miss Sallie Fulton, born October 7, 1840 and died December 23, 1892. She apparently was a good patriotic Rebel. It is clear she visited the Confederate Prisoners of War at both Point Lookout and Fort Delaware, where she seemed to be much admired.
This will make a great research project for anyone who enjoys the fun of researching soldiers.
Sold